Ah, the hamper. The purgatory of dirty clothes before they make it to the wash. Everyone needs a good hamper so they can stall laundry as long as humanly possible.
If I don't do laundry today, I'll have to buy new clothes tomorrow.
– Anna Paquin
But where oh where do you put the hamper in your stylish yet cramped New York apartment? In the Big Apple, apartment living is the norm, and with that norm comes the expectation that you'll-have-figured-out-small-space-style-by-now-dear. And forget Carrie Bradshaw—real New Yorkers know stuffing clothes in your oven is so passé, not to mention a fire hazard!
One blessed apartment that I remember in particular was a real challenge. There seemed to be only one place for the hamper—right next to my nightstand. Every normal laundry bin was too utilitarian for such a prominent space. So I looked at children's animal-themed hampers, hoping to find one in a slightly more mature style. I settled on this Owl Hamper by Home Decorator's Collection until my boyfriend at the time told me he would refuse to sleep next to "that thing."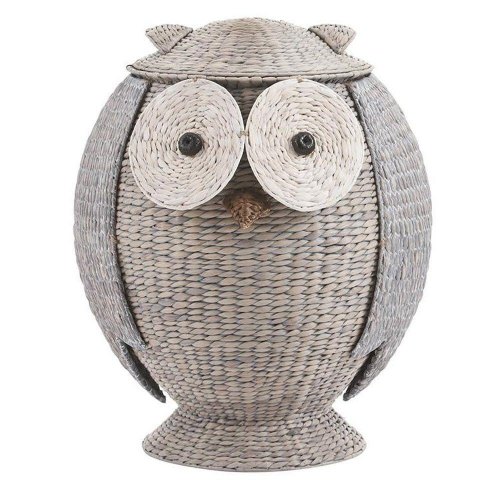 And I mean, as cute as I thought it was, it was definitely more appropriate for a nursery. The big-eyed owl had led me to an interesting phenomenon, however—children's furniture was much more appropriately sized for tiny apartments. If I could find a less cutesy children's bin I would be golden. And find one I did. The Pottery Barn Sloan Toy Dump is designed for toting toys around but it was perfect for clothes. It wasn't tall enough to sit next to my nightstand, but the bin's low profile fit neatly under a built-in shelf in my closet. Now I had the laundry completely out of sight! To top it off, another one fit under the identical shelf on the other side. Now I could double my time in between laundry trips—score!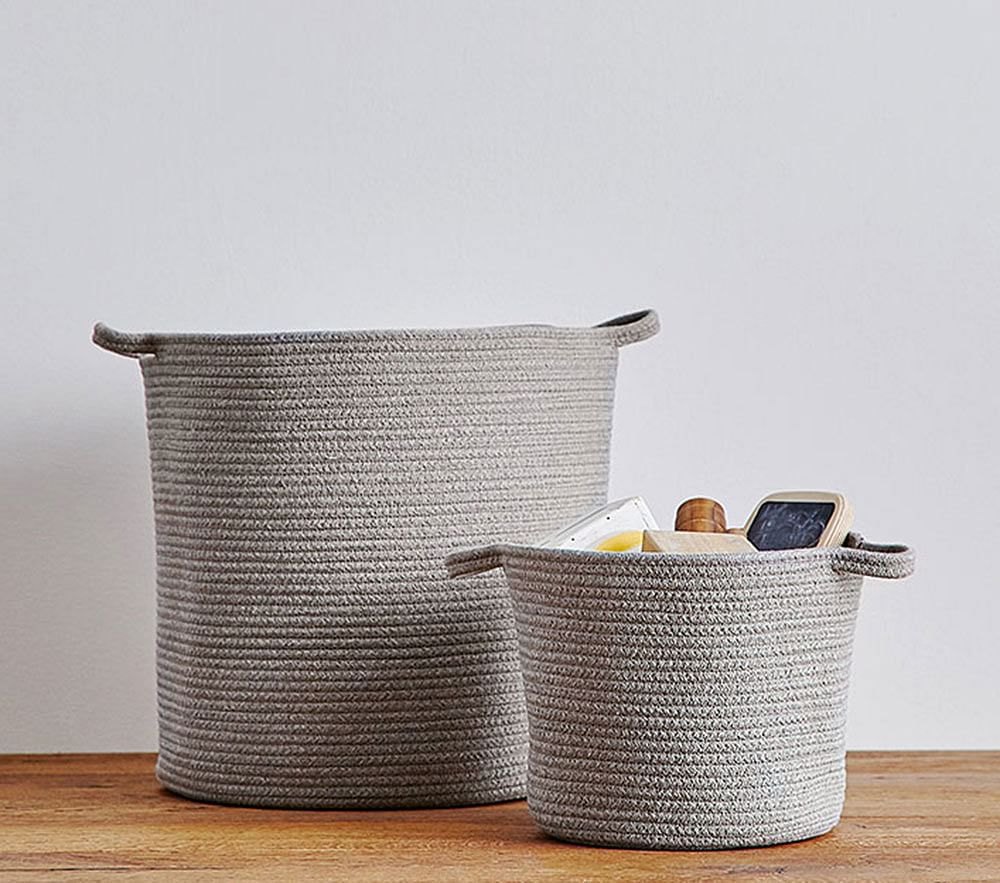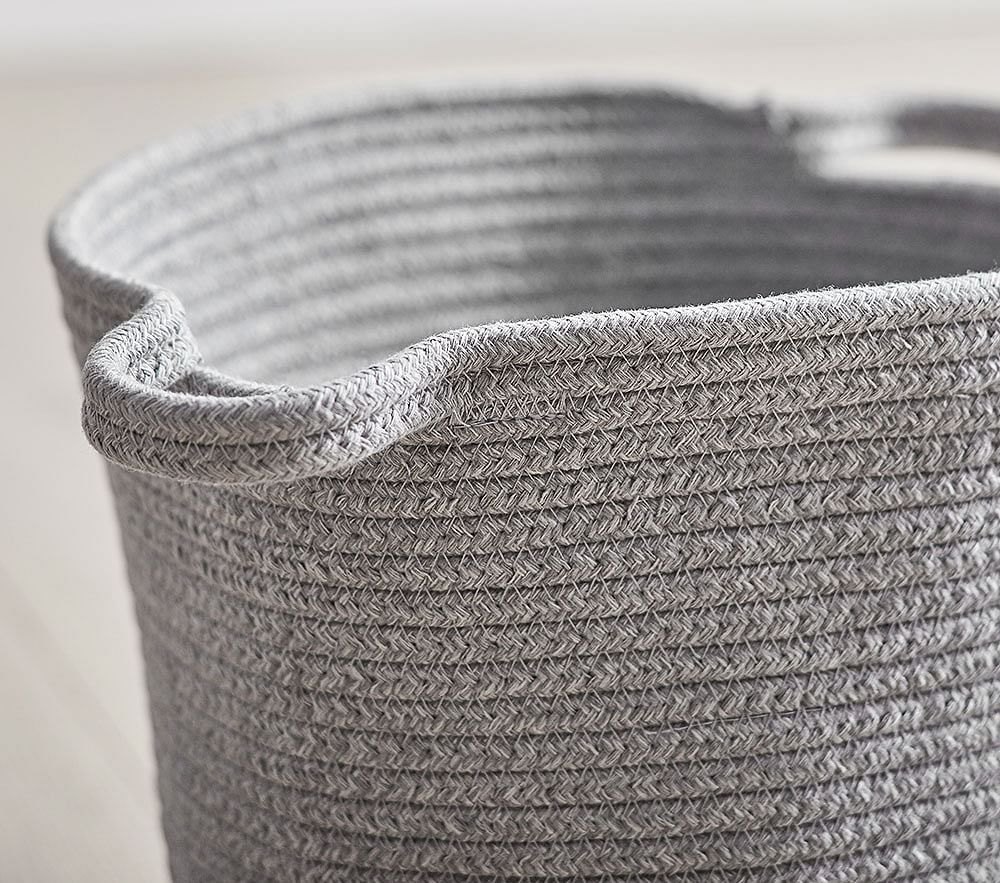 I chose the heathered grey version for its nice neutral color. Why didn't I just get a wicker basket? Surely there are natural baskets of this size that would fit in the closet. While that's true, baskets can be very rough on clothes. A delicate silk blouse or skirt dumped in a wicker basket? That's just asking for surprise snags. The incredibly soft pure cotton rope of the Sloane Toy Dump protects all my delicates. It's also sturdy enough to stand up on its own when empty.
There are alternatives if you don't appreciate Pottery Barn's luxury price tag, there are other options. I opted for their basket because it was the only one that fit into my uniquely sized closet corners. The Indressme Large Cotton Rope Basket has a grey and white color scheme in one hundred percent cotton weave. A fantastic choice for a corner without a lot of height but some width to spare.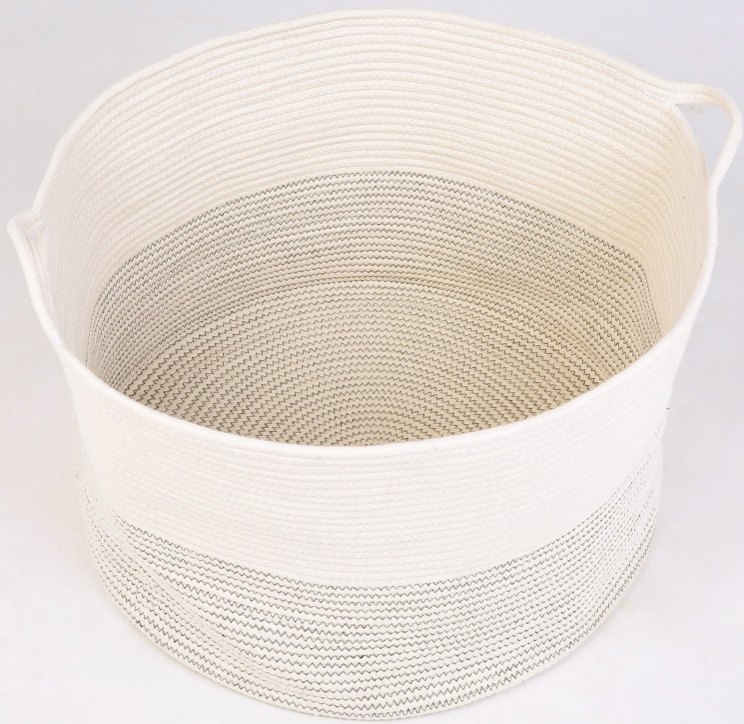 And if you need something taller, I highly recommend the Kouboo Laguna. It's made of woven rattan but has a custom-fit fabric liner to protect your clothes from scratches and snags. This was my first choice after the owl-fiasco for that empty corner next to my nightstand.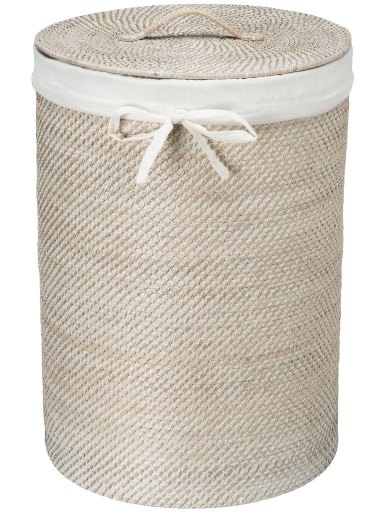 Where do you store your laundry in a small space?