It's hard to love something that's already become a fad. Whether it's a movie that didn't leave up to the hype, or a seemingly magic all-in-one cooking gadget, suspicion now precedes a faddish purchase. To quote my favorite human-turned-feather-duster:
I've been burnt by you before!

Babette, beauty and the beast
And so, the Instant Pot was very, very, very close to a non-purchase. I had read thirty or so articles and hundreds more reviews and I still couldn't decide. In the end, perhaps it was the sheer pressure of limited quantities on Amazon's Prime Day that did me in. But now, here I am, with a shiny new Instant Pot Duo Plus.
Plus, you say? Why not just the Duo? Now this will sound silly, but the purely frivolous Cake button on the Plus was what motivated that additional splurge. And as if to justify this splurge on top of a splurge, the first recipe I embarked on was a Pup Cake for my dog's birthday.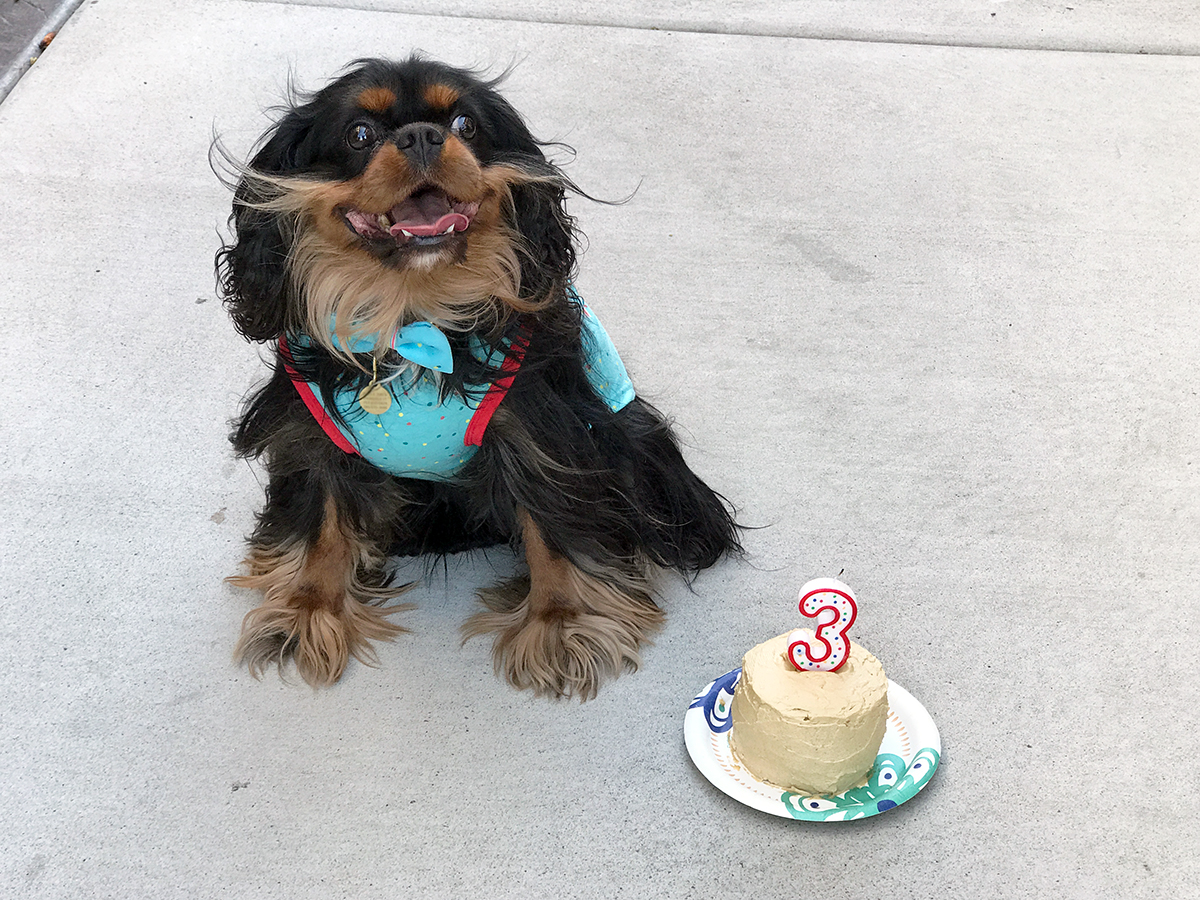 My first go at the Instant Pot resulted in a fatal error. The pup cake recipe, which was specifically designed for Instant Pot, called for an 8″ springform pan. However, the pan was very difficult to get into the Instant Pot and broke on its way out—taking the pup cake with it. So then I bought the Bellemain 7″ springform pan which was a tiny bit too small but still did the job. (Now Instant Pot sells their own 7.5″ springform pan—go figure.)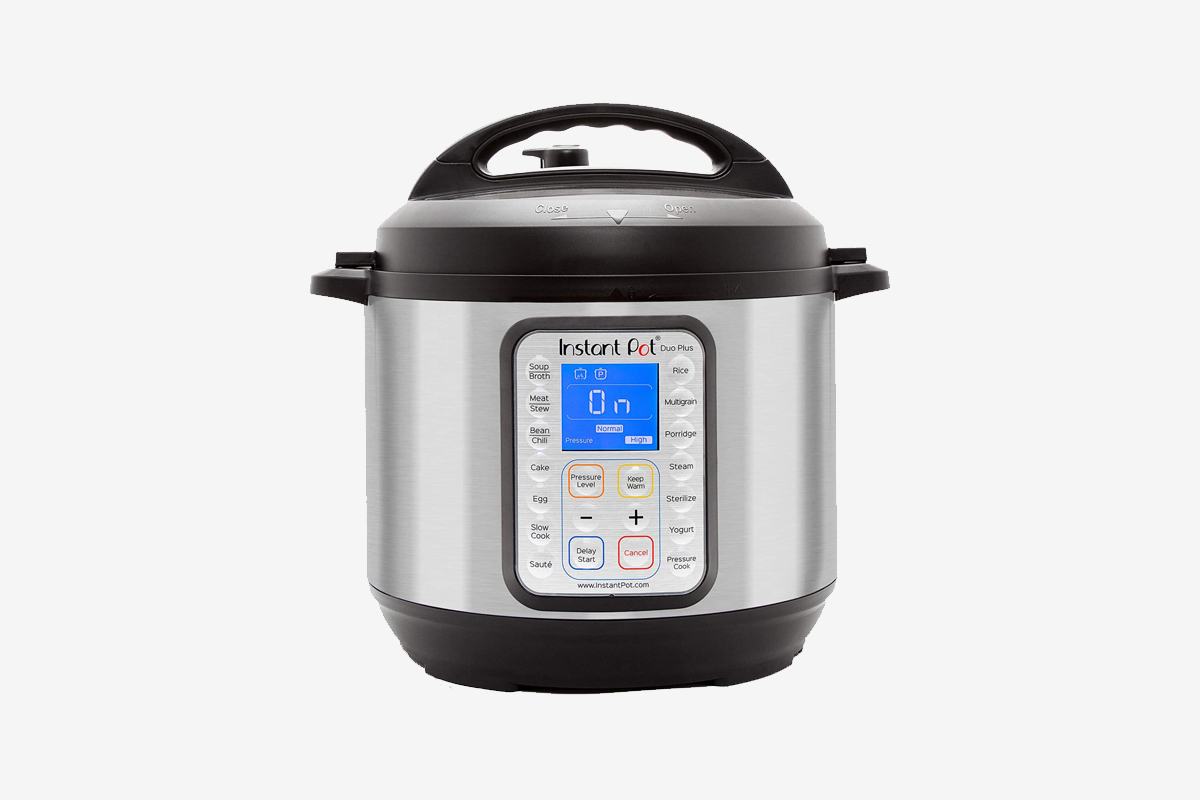 Then my second try with the pup cake went flawlessly with the pan, but the cake itself was crumbly and dry. My dog who eats everything wouldn't touch it. Serves me right for trying recipes off the internet. "Fake food blogging" is an awful trend where people post recipes (and sometimes photos they stole off Pinterest) of food they've never even made. (What's the point, you ask? Online ad revenue.)
So with hours until my dog's birthday (my dog would totally know if I missed his birthday), I picked up The Ultimate Instant Pot Cookbook, which did not have a dog-specific cake recipe, but which did have several non-chocolate cakes. I chose an apple and peanut butter based recipe which was canine-safe. This new recipe was a mini layered cake and required yet another purchase of mini 4″ springform pans.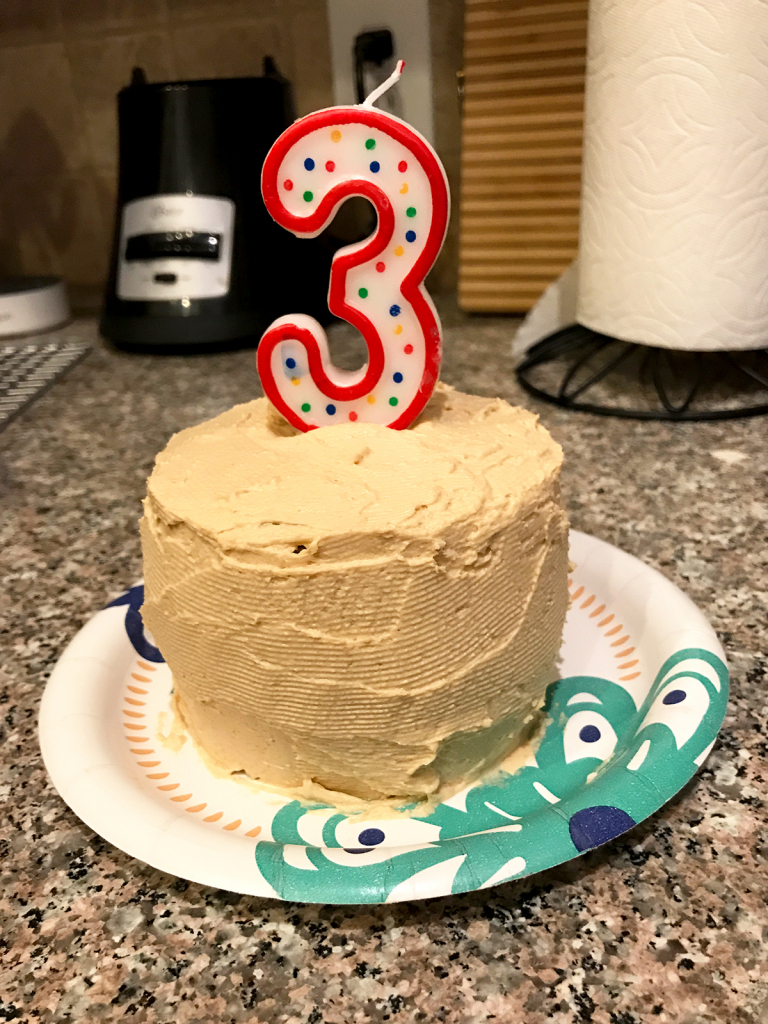 Thankfully, third time was the charm with my first Instant Pot endeavor. Would I use the Instant Pot again? Most definitely, but I wouldn't recommend a pan-within-a-pot recipe for anyone's first try. I'd recommend something simpler that goes straight into the Instant Pot's inner chamber—and make sure your recipe comes from a vetted source. Happy pressure cooking!