How did I end up with a mirror lit up like a Hollywood starlet's dressing room? Well, as someone who often works in the not-yet-grey hours of morning when it may as well be midnight, choosing an outfit in darkness became a way of life. Those lovely people I lived with would rather I go out into the world in mismatched socks and a mini skirt than lose a few minutes of precious sleep because I dared to turn the light on.
So, I thought, if I could just find a subtly lighted mirror, I wouldn't awaken anyone while examining my outfit for public decency violations and crimes of fashion. Upon searching, however, I found that lighted and floor-length and stand-alone mirrors were not yet a thing. I wasn't about to hack into my drywall and mount a bathroom mirror with a light strip power pack. And besides, most of these mirrors were lit by fluorescent light strips—if I wanted to highlight my cellulite every morning, I'd get dressed in the Walmart bathroom, thank you very much.
And then, when I had just about given up, I found this little Marquee Floor-Length Mirror from Pottery Barn Teen. I can hear the collective groan at the word "teen", but let's be real, most of us would be lucky to have a room curated like the wealthy teen girl wonderland that is PBTeen.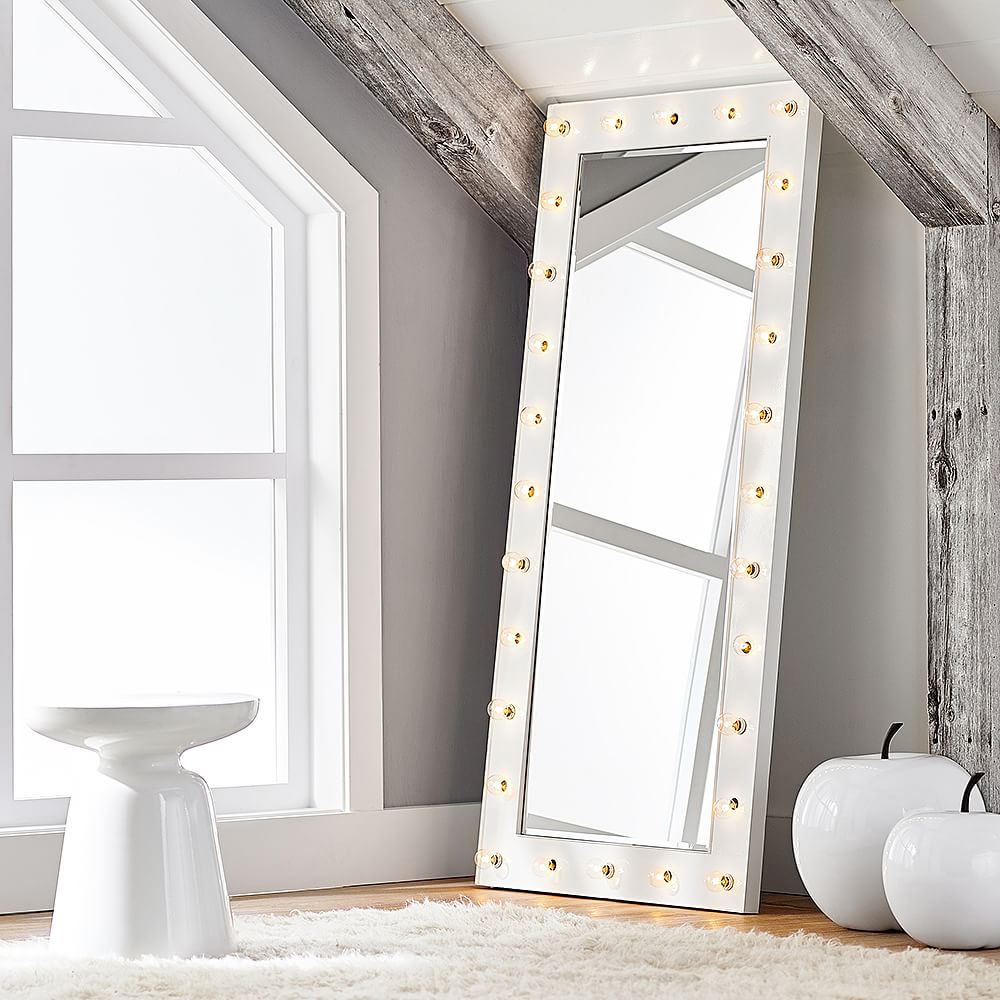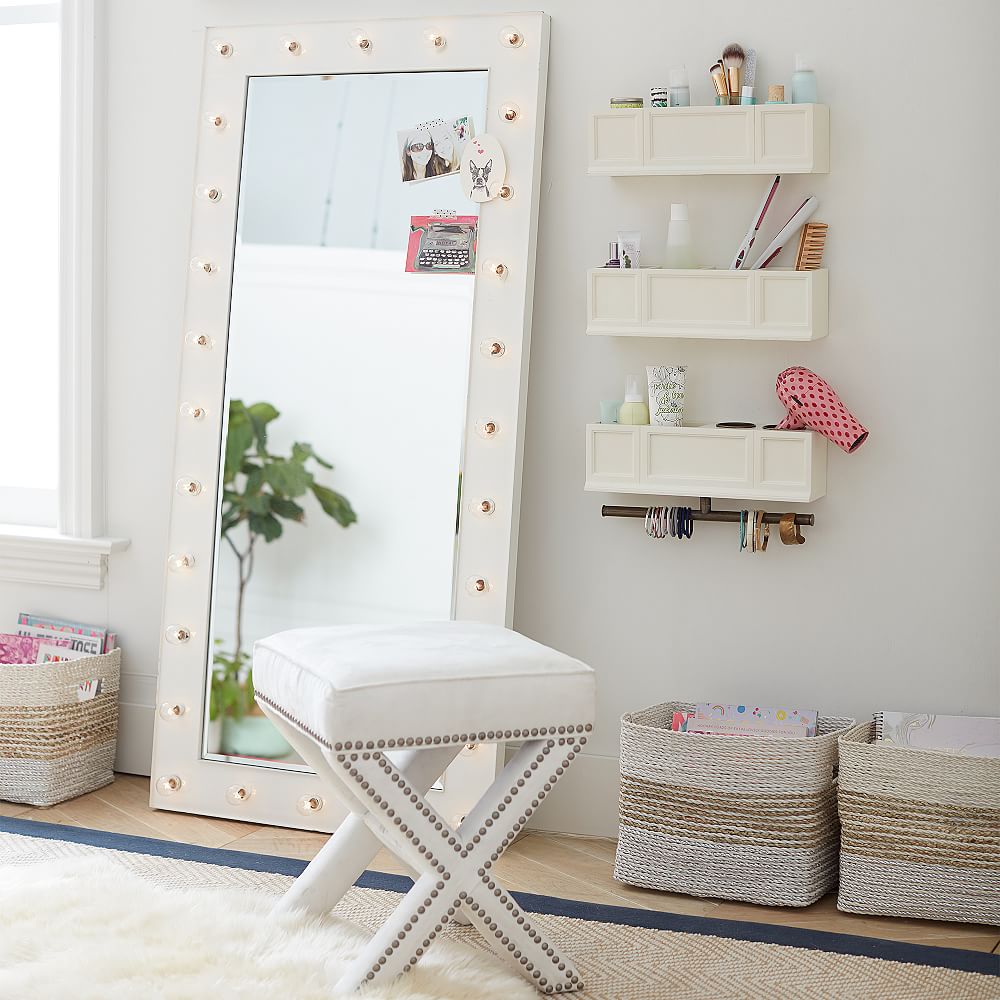 This mirror is fully stand-alone (no wall mounting required) and lights up enough for a wardrobe scan but not enough to anger a sleeping roommate. The mirror is long enough for average height girls to see themselves while still fairly close to the mirror (as not all of us have a full five feet of clearance around our dressing mirrors). And the light bulbs are fairly standard 5 watt decorative bulbs and thus easily replaceable when they burn out.
The design may still be just a tad young, but with the clean lines and the industrial metal frame, it's not obnoxiously so. As long as you resist signing your name in lipstick, this mirror is fit for a mature room where a little extra wardrobe light is needed.