One of my favorite things about Christmas is that deliciously lush dark green. Now, when it comes to handbags, green is an odd choice. Blacks, browns, and whites are certainly more sensible. And a red handbag is, at least, a classic statement piece. But a green bag? It's not a neutral, yet it's understated, yet it really doesn't quite go with most outfits.
But sensibility be damned, I was going to have a pine green bag—even if I could only wear it to the annual Christmas party. I started looking over the summer, but the selection was lacking. The so-dark-green-it-could-be-black clutch from Yves Saint Laurent wouldn't do. And Dooney's schoolhouse green was positively childish. Then I saw it: the Coach Prairie Satchel in Peacock.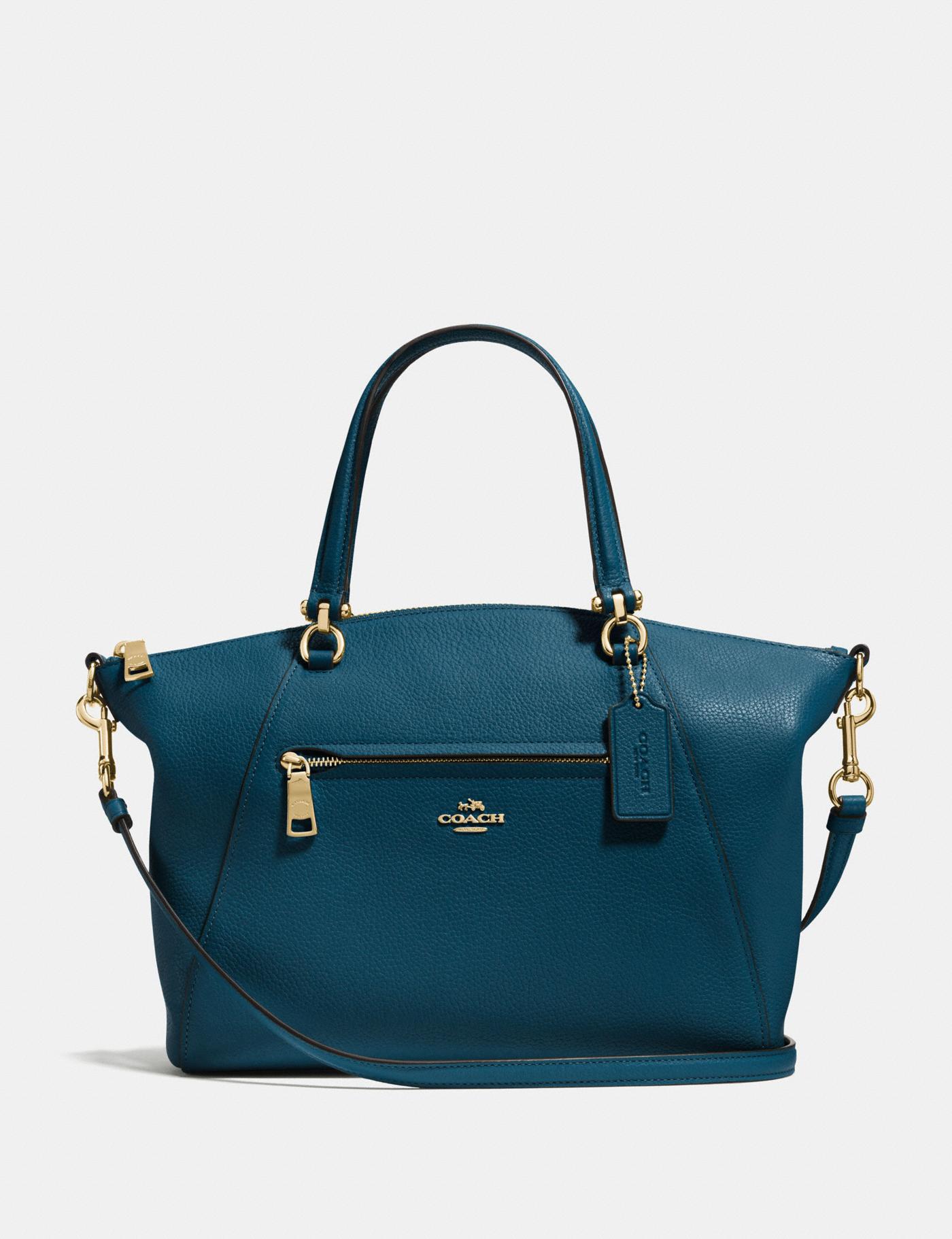 Truly a beautiful bag in sumptuous pebble leather, but in some light it was more blue than green. Dismayed, I kept looking. Then I noticed the subtly pretty and more reasonably sized Coach Marlon Hobo in Camel. Though it wasn't green, I was impressed with detailing and the lovely little side zip pockets.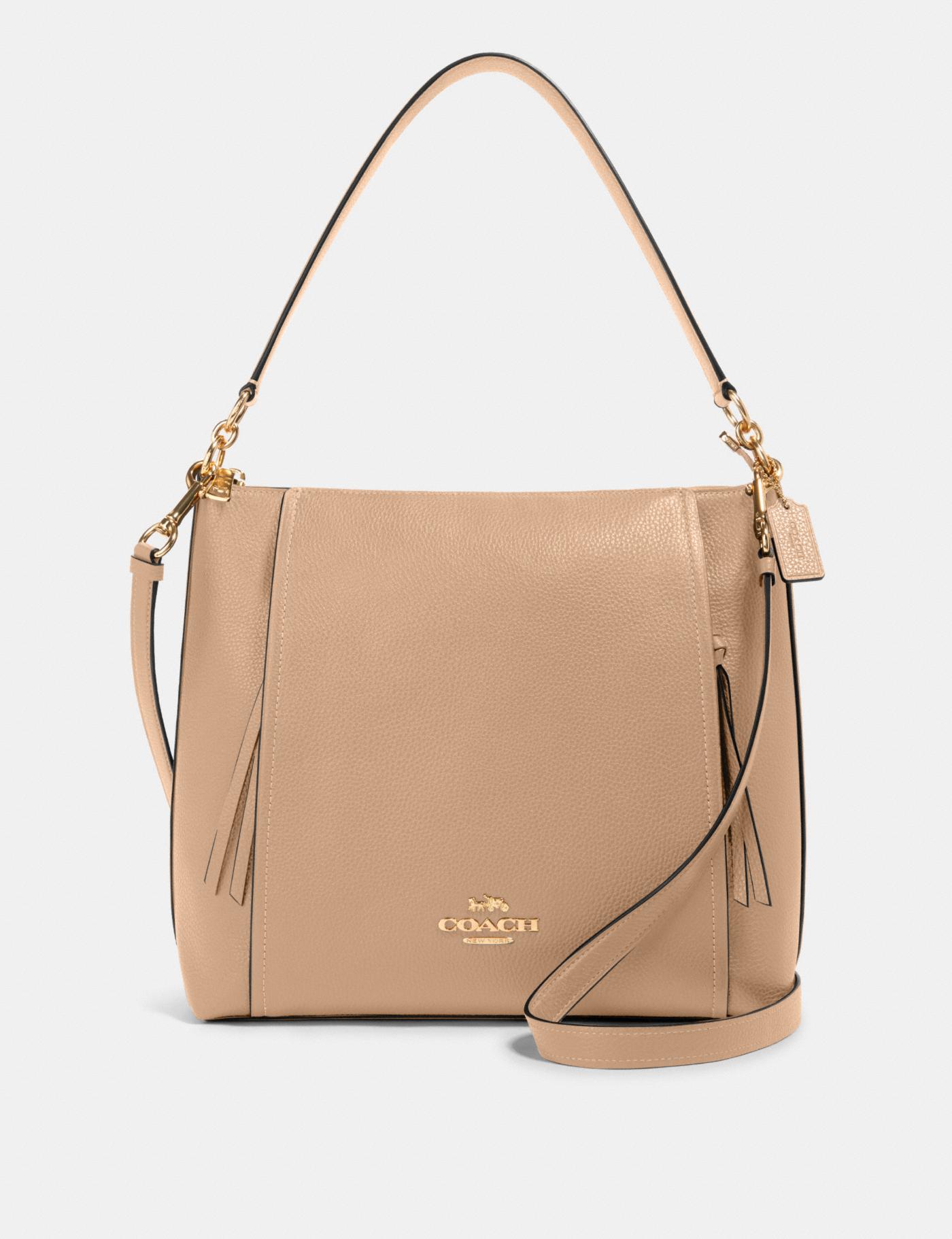 To my surprise, this same bag had an unadvertised color variation in Viridian Green! This was it! A beautiful, forestal green. Delicate leather zip tassels, complementary gold hardware, and both shoulder and crossbody straps. Enough room to hold all my personals, but small enough to not attract undue attention.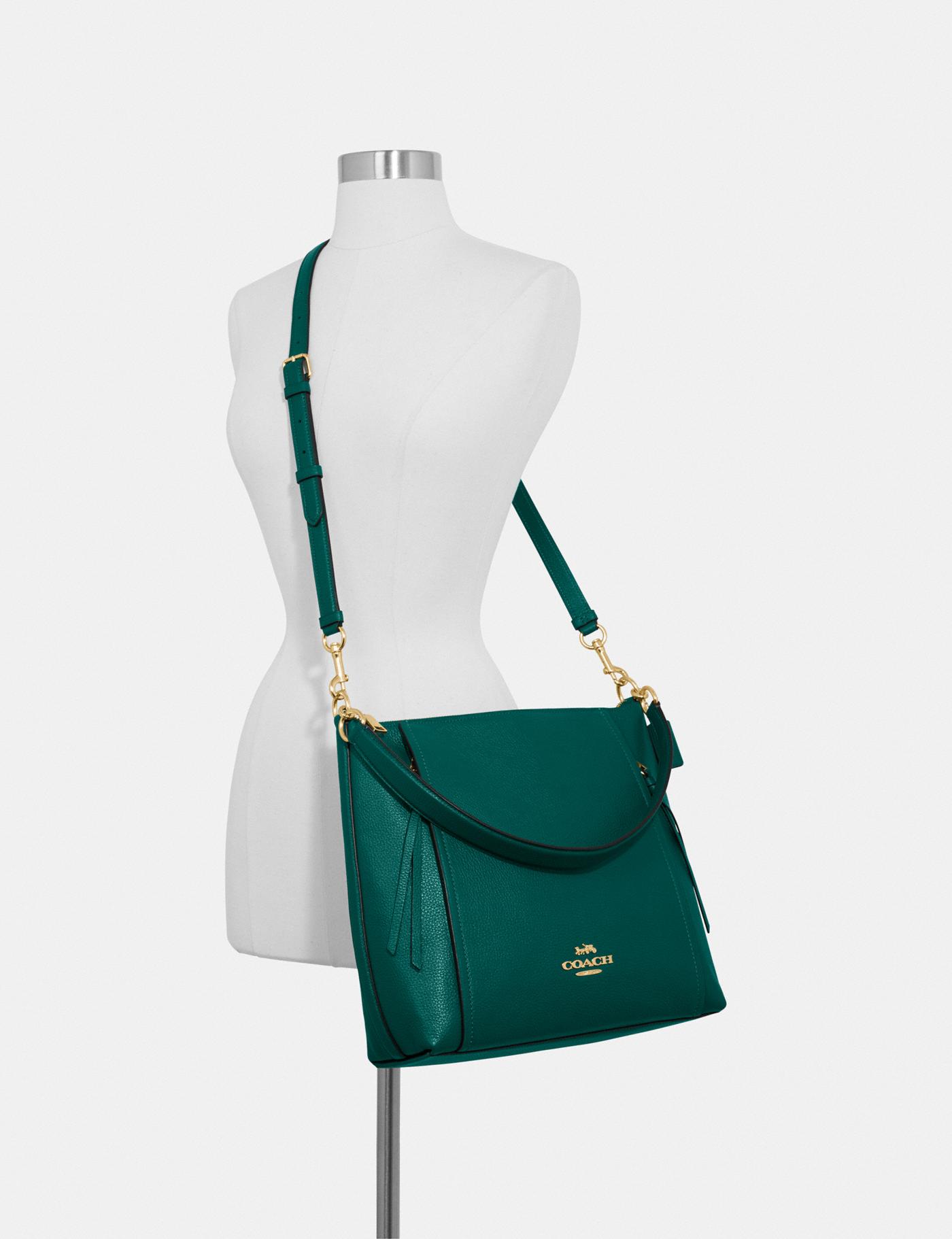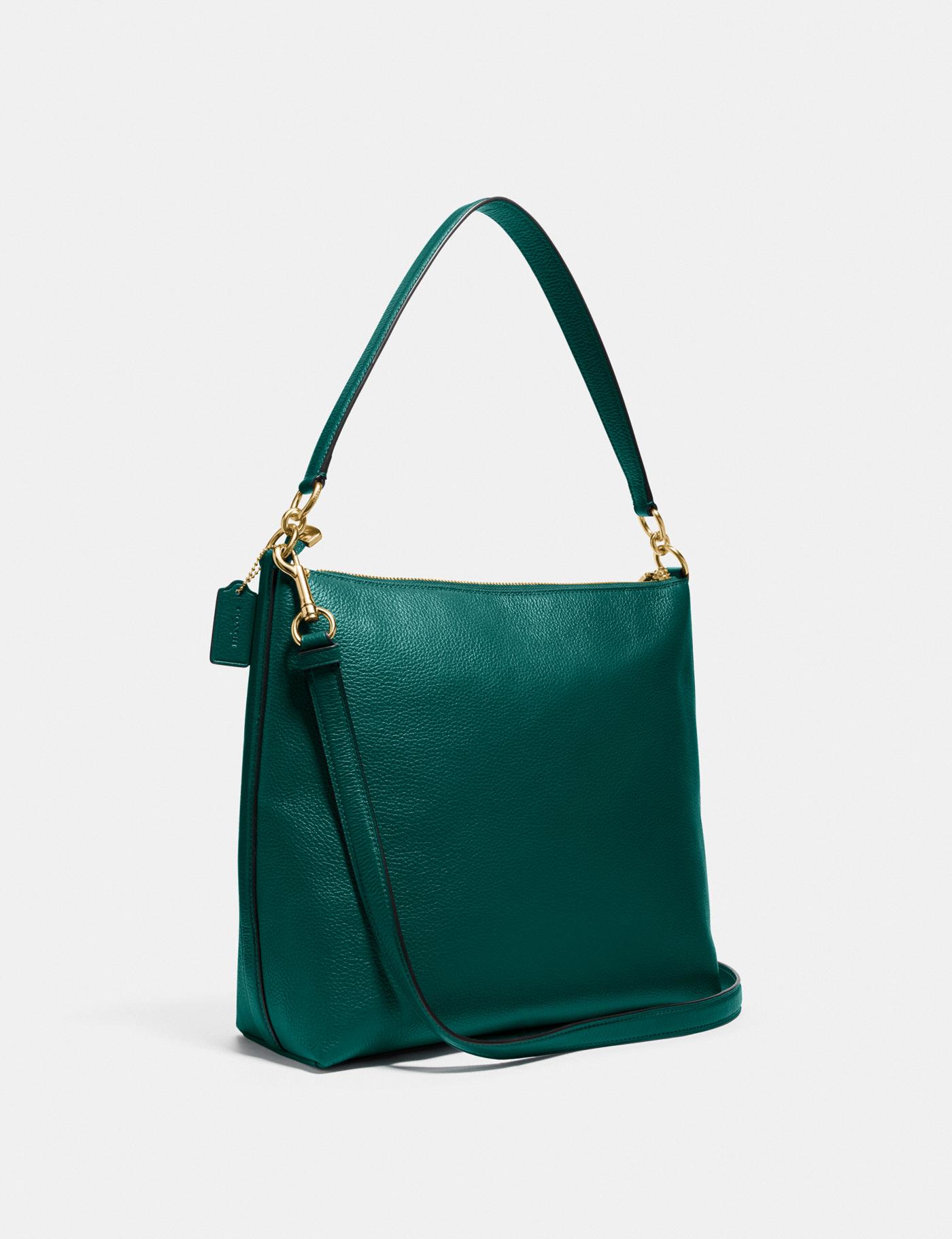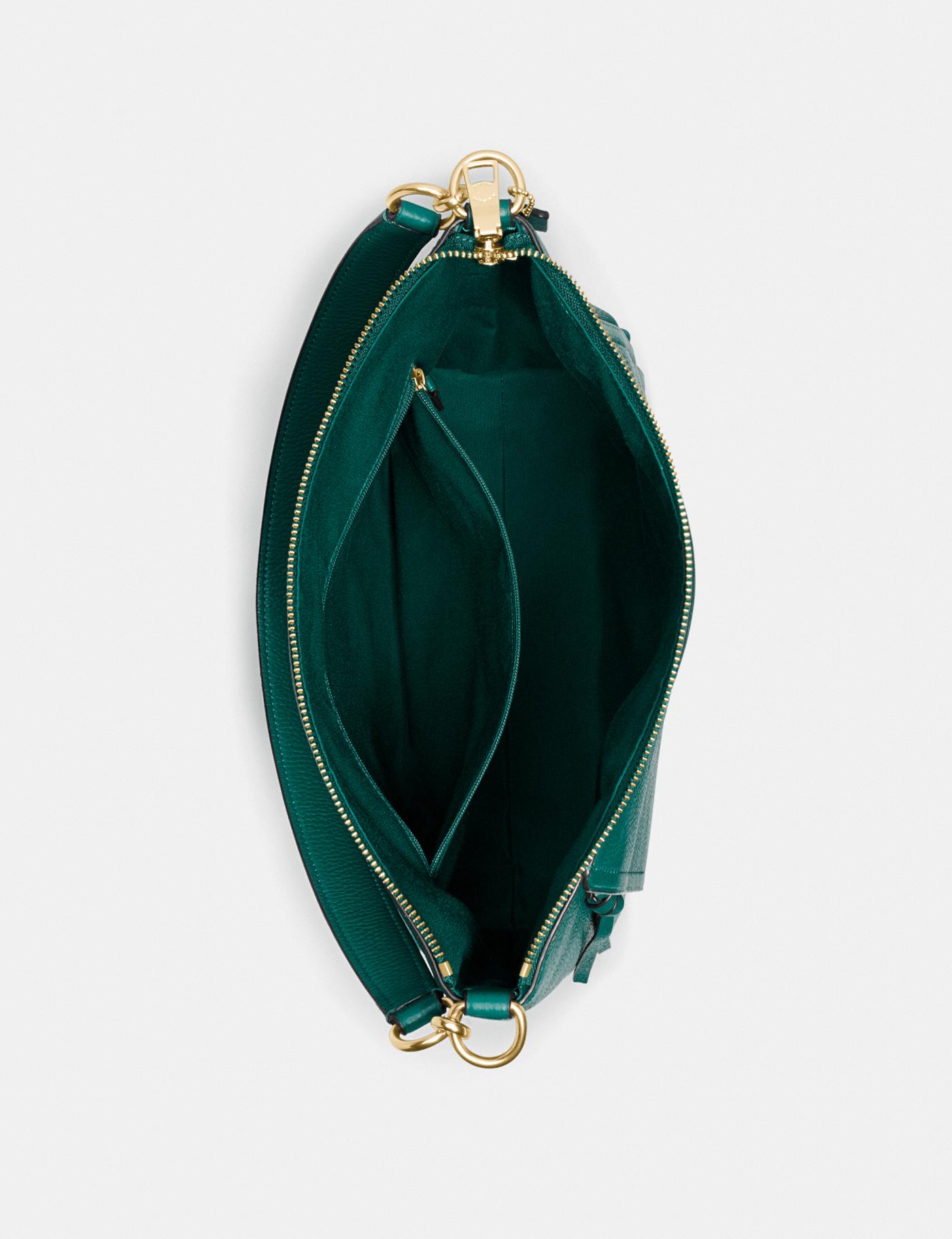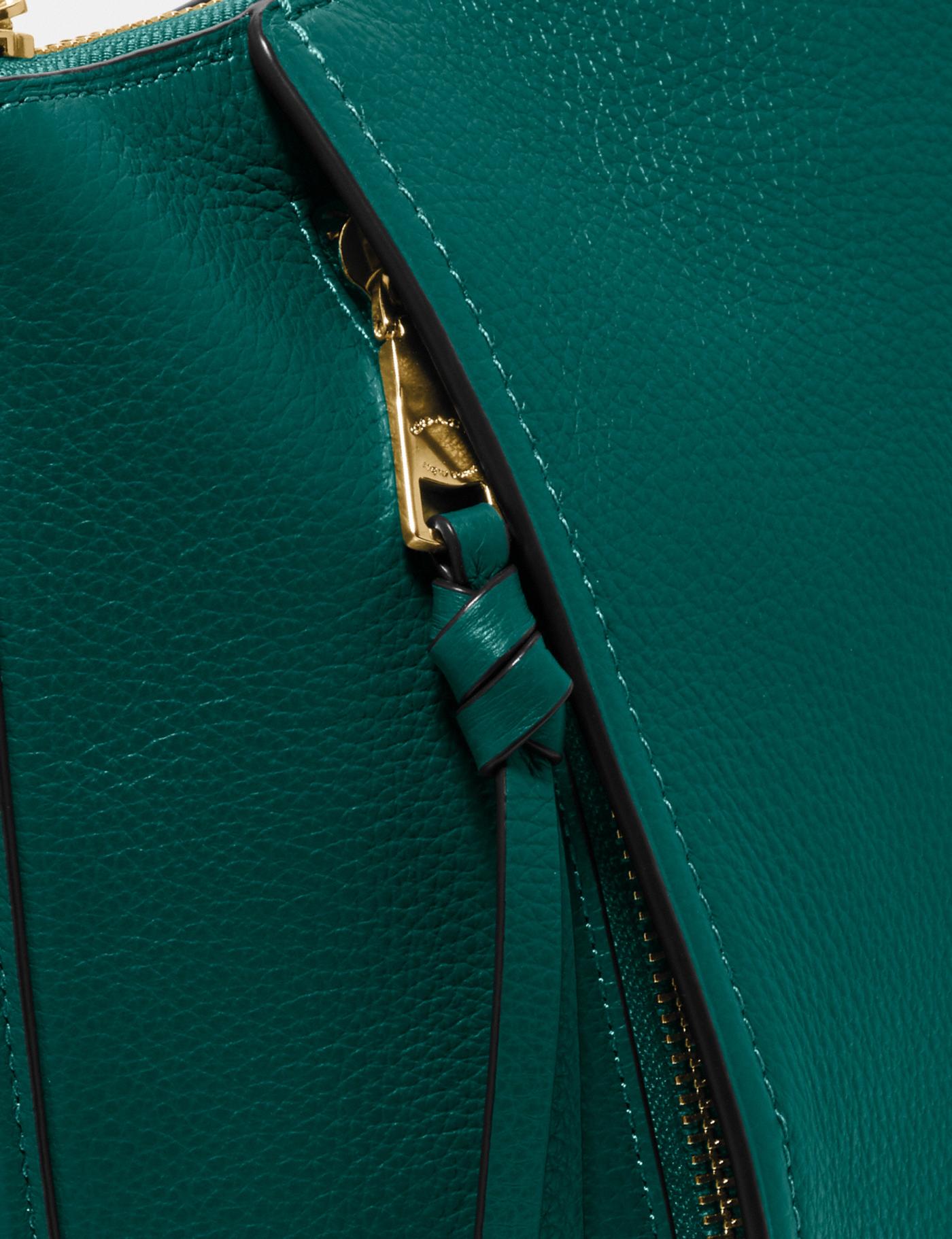 This bag wears like a dream, and the color is truly outstanding. It's the perfect accent for your winter outfits, and you won't be drowning in the sea of overdone cranberry and burgundy reds. If you're looking for a new handbag this holiday season, consider this lovely Coach Marlon Hobo in Viridian Green.