Handbags are funny things. At their base, they're just portable containers that tote around more important items like wallets, phones, and emergency toiletries. And arguably, many women would forego the purse if more women's clothing had functional pockets. Have you ever envied the pure utility of a man's cargo pant? I know I have.
And yet, handbags have taken on a life of their own, becoming statement pieces akin to jewelry, or collector's items worthy of their own lighted compartments in museum-like walk-in closets. The rabbit holes of purse enthusiasts are endless if you know where to look.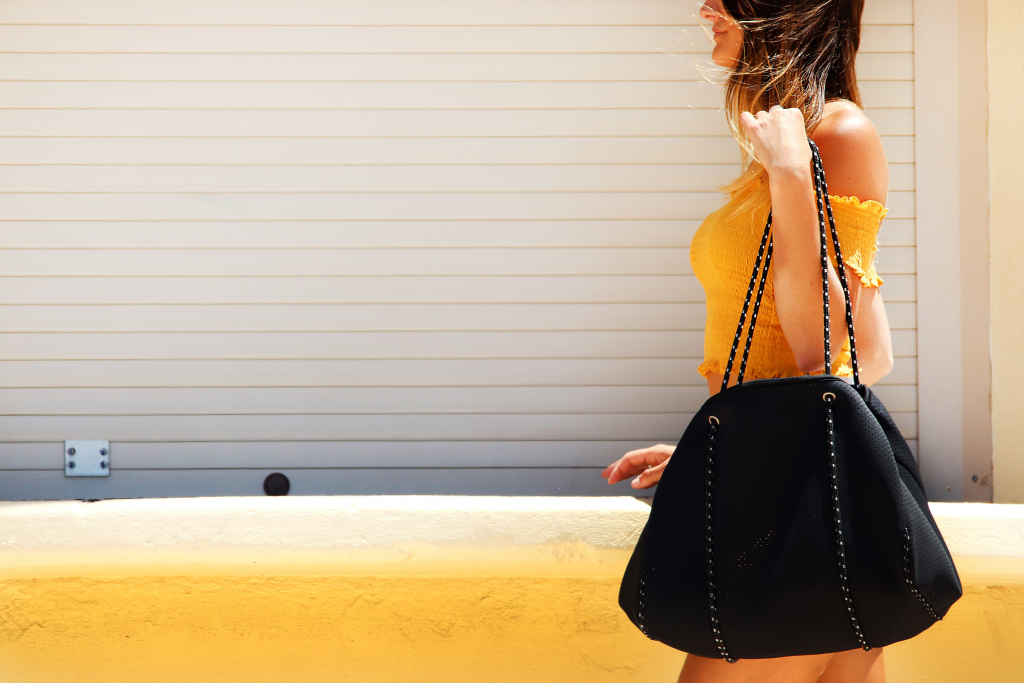 To me, a purse has always been about utility and versatility. Cleaning out a purse is a bore—how many outfits can I wear this one with? Is there an easy access pocket for my phone? Is there a zippered top to keep my belongings secure from theft and rain? Having found these functions quite easily in a polyurethane bag from Target, I never paid much attention to the high-end handbag world. $400 for a bag? You must be joking. (And yes, I can hear the sneer of the Hermès and Prada fans now.)
And then my tune changed out of semi-necessity. I landed a job surrounded by wealthy, status-conscious corporate executives. And while high-ranking men have gotten away with Hawaiian print shirts in the boardroom, businesswomen are expected to look like they stepped off the cover of Vogue. As I wanted, no needed, to be taken seriously in my work, I followed the old adage of, "if you can't beat 'em, join 'em."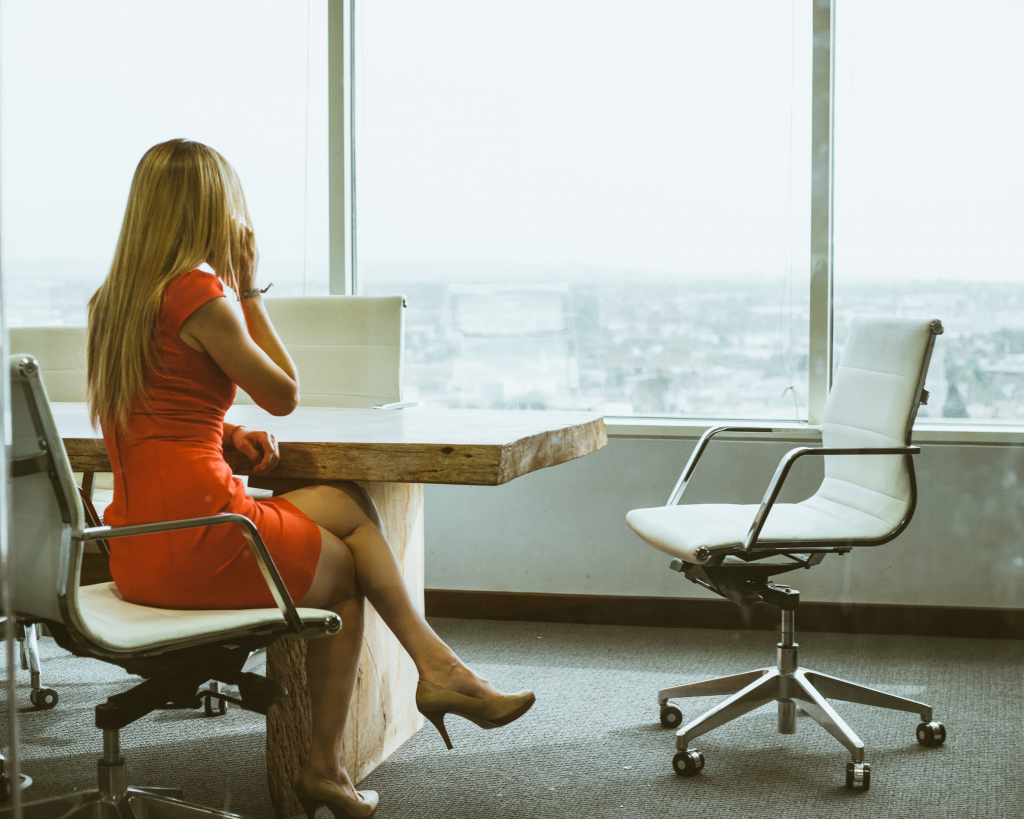 I still had a budget (like a normal person) and so I headed to the outlets to find a new work purse that fit my criteria:
Real leather
Slouchy cut
Neutral color (black, brown, or white)
Zippered top
At least one outside pocket
Both a shoulder and crossbody strap
Moderately large
No obnoxious logos
Under $200
I spent some time at Michael Kors, Fossil, and Madewell before I hesitantly entered the Coach Outlet store. Coach seemed like a last resort, as I associated them with the overdone logo bags of my youth (which they still produce).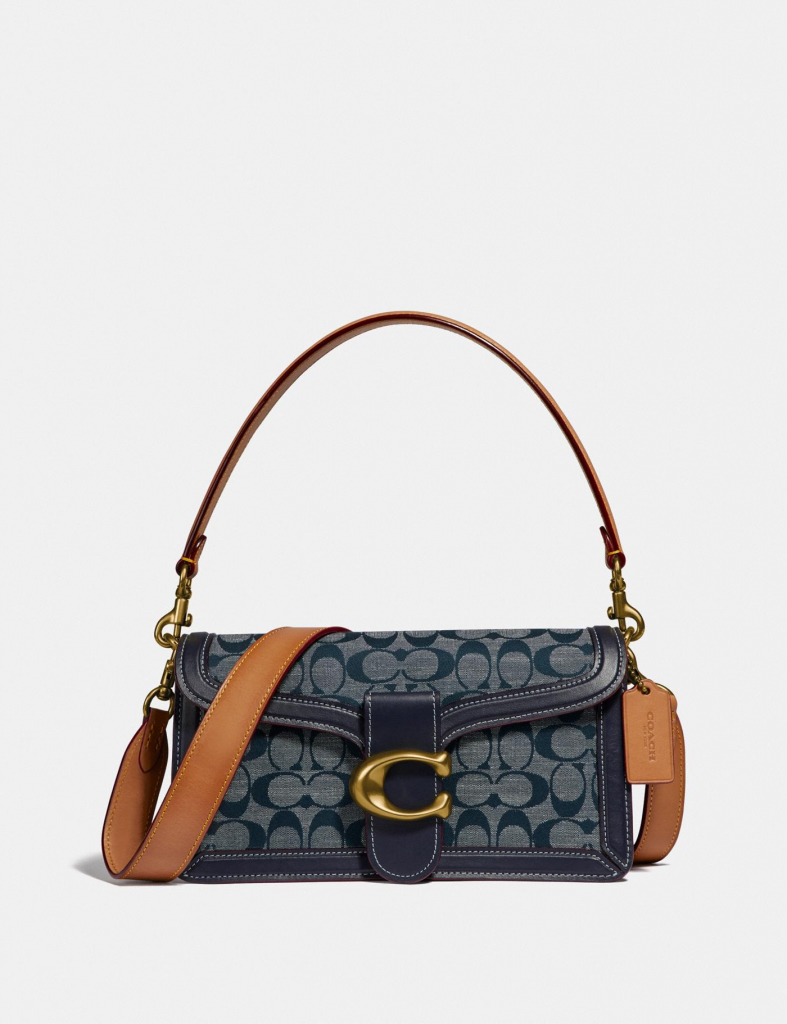 However, I was pleasantly surprised by the simple lines and plain canvases of most of the items in the store. As I perused the selections, I asked the staffperson how I could tell if a purse was real leather or not. To which she huffily replied, "Coach only does real leather and coated canvas. It's Coach!"
Needless to say, after two solid hours feeling out bags and annoying the staff, I settled on the Coach Abby Duffle in Chalk White / Gold. Sumptuously soft pebbled leather in an elegant simply slouchy silhouette. The gold hardware adds warmth to the bag (I find silver and white to be a little harsh) and accents both the shoulder strap and the removable crossbody strap.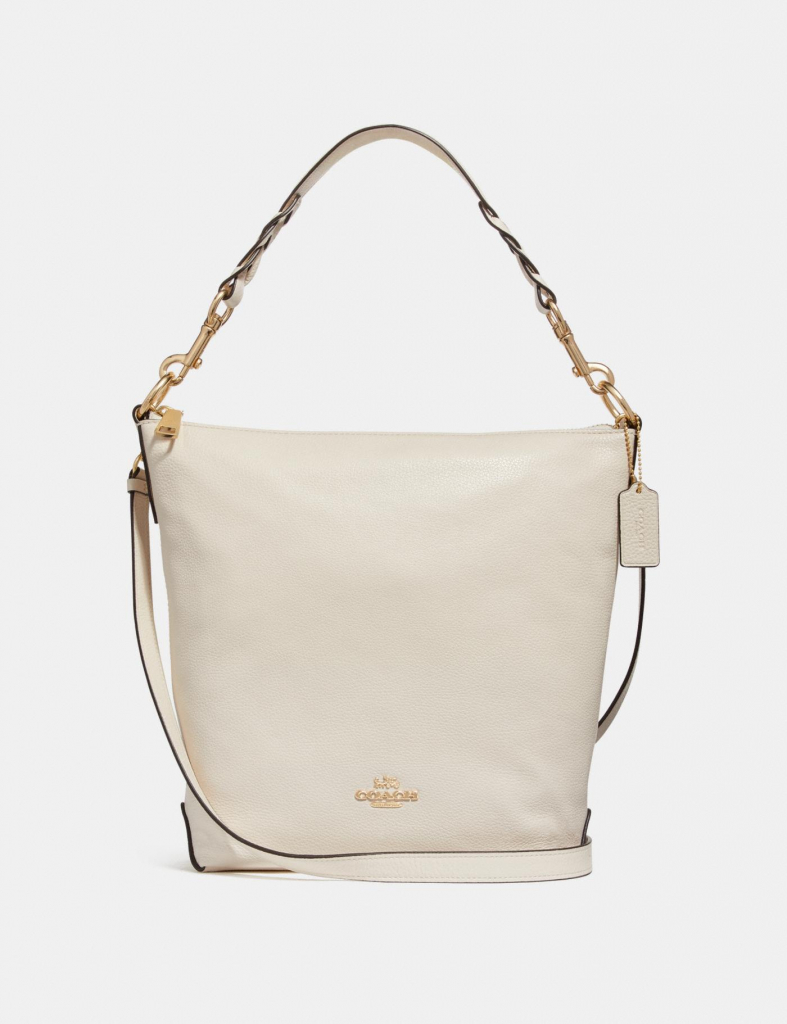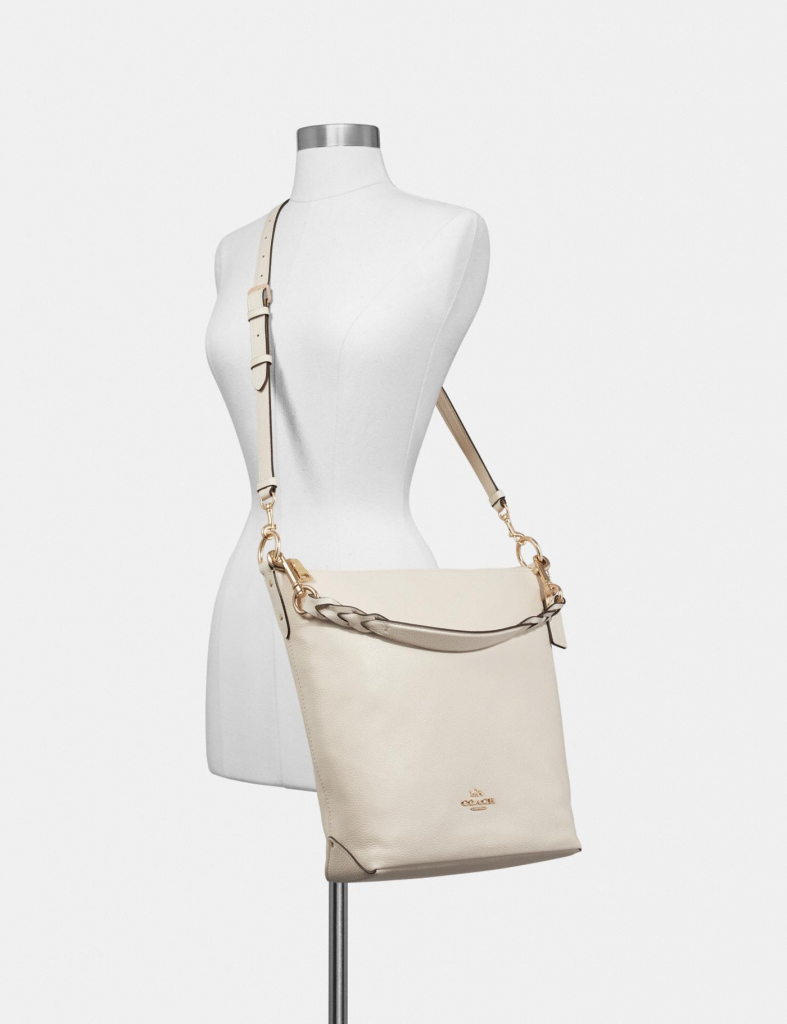 White purses can be rather difficult. So many are a stark, bleached white that shines like an unwelcome beacon. Coach did this one right, with the perfect creamy white that blends into any ensemble. The size is also perfectly large, with enough room to hold all the essentials, without suggesting that you've packed for an overnighter.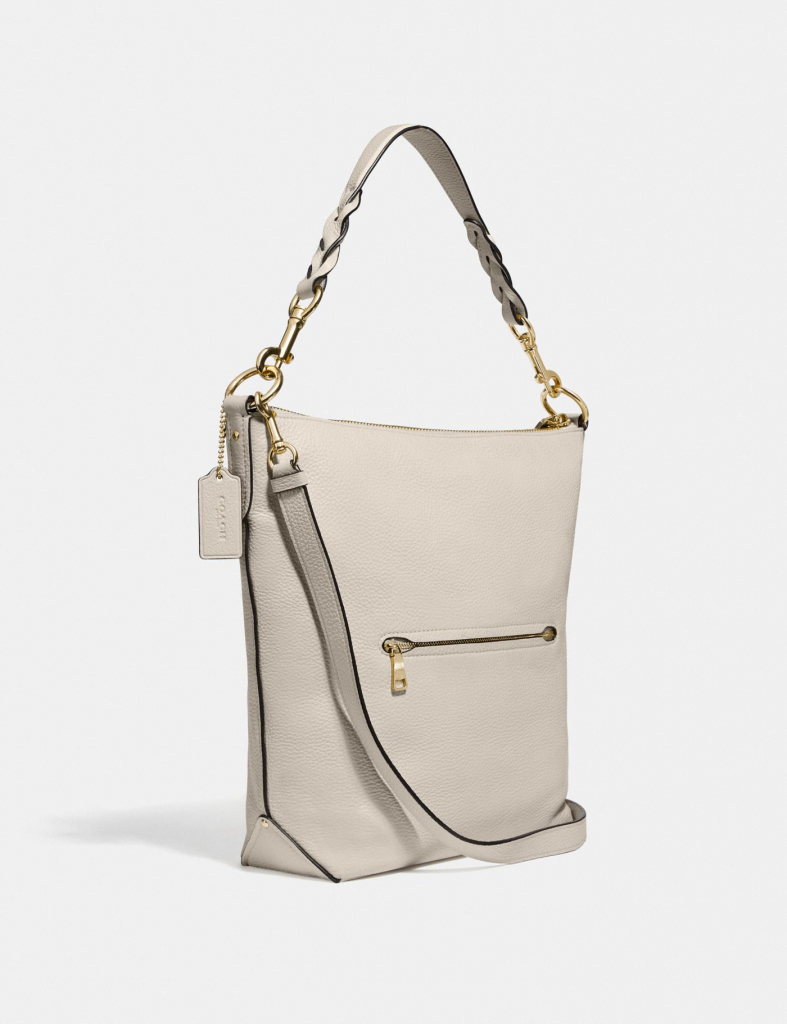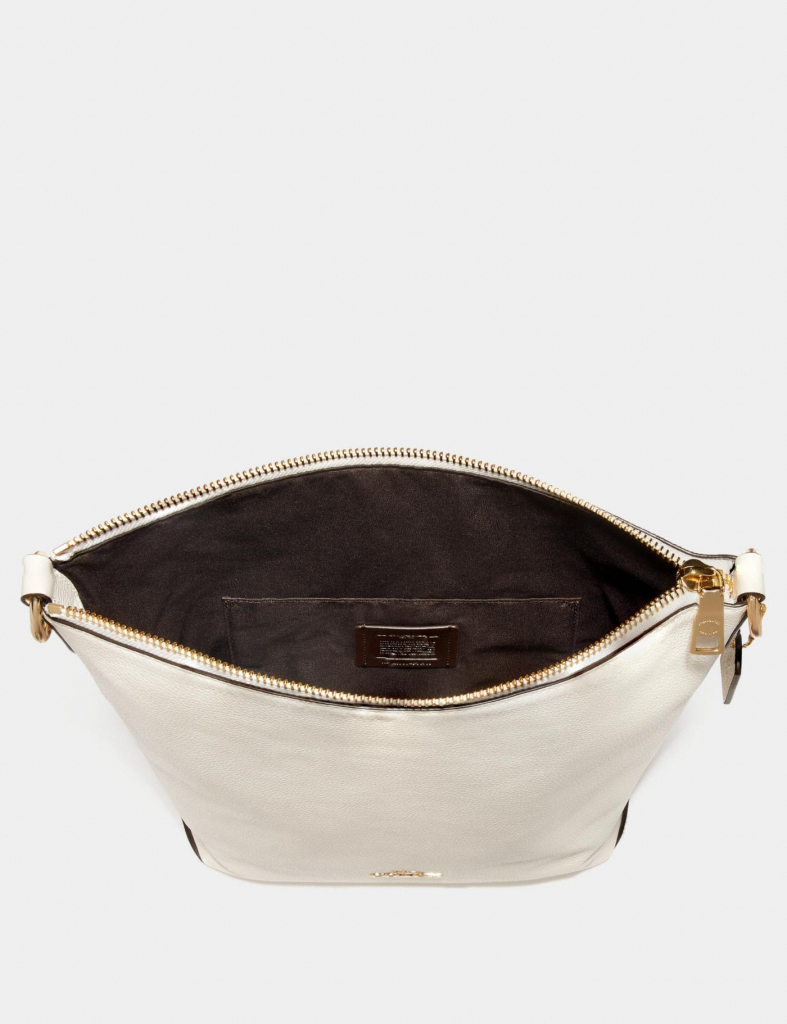 Like any light colored bag, it is difficult to keep clean. Before my first wear, I sprayed it down with Apple Garde Stain and Water Repellent, and conditioned it once a week with the Apple Leather Cleaner & Conditioner Kit. Both of these items are cult favorites for leather handbags and they did not disappoint. However, I was dismayed one day when I found a bright blue stain all along the shoulder strap from a blue blouse. The stain did not come off with the leather cleaner nor soap and water. Fortunately, a gentle application of ACS Reagent 95% Denatured Ethyl Alcohol saved the day, and I had my beautiful bag back.
This bag has served me well and helped me feel more confident in executive meetings, and the many compliments at work are a great boost to the ego. I am very pleased with my first Coach bag and look forward to seeing what else they create.