Those gorgeous long ears proceed so tragically from flowing in the wind to drowning in the water bowl. Spaniel bowls prevent dirty ears by tapering at the top so the ears slide over the edge safely outside the bowl's contents. Despite the popularity of spaniels, major stores like Petsmart and Petco don't seem interested in stocking bowls for our long-eared friends. You'll have to look online to find a spaniel bowl worth buying.
Kris Campbell Pottery
The only store that makes a ceramic spaniel bowl set for less than $50. Kris is an amazing artist and responds very quickly to customer requests. She makes these bowls in a variety of sizes and variegated colors. I also like that both bowls are tapered—many brands only taper the water bowl, but my spaniels get crumbs or canned food bits in their ears too! My favorite color is this beautiful earthy green and brown. If you want a beautiful yet affordable pair of spaniel bowls, look no further than Kris Campbell Pottery.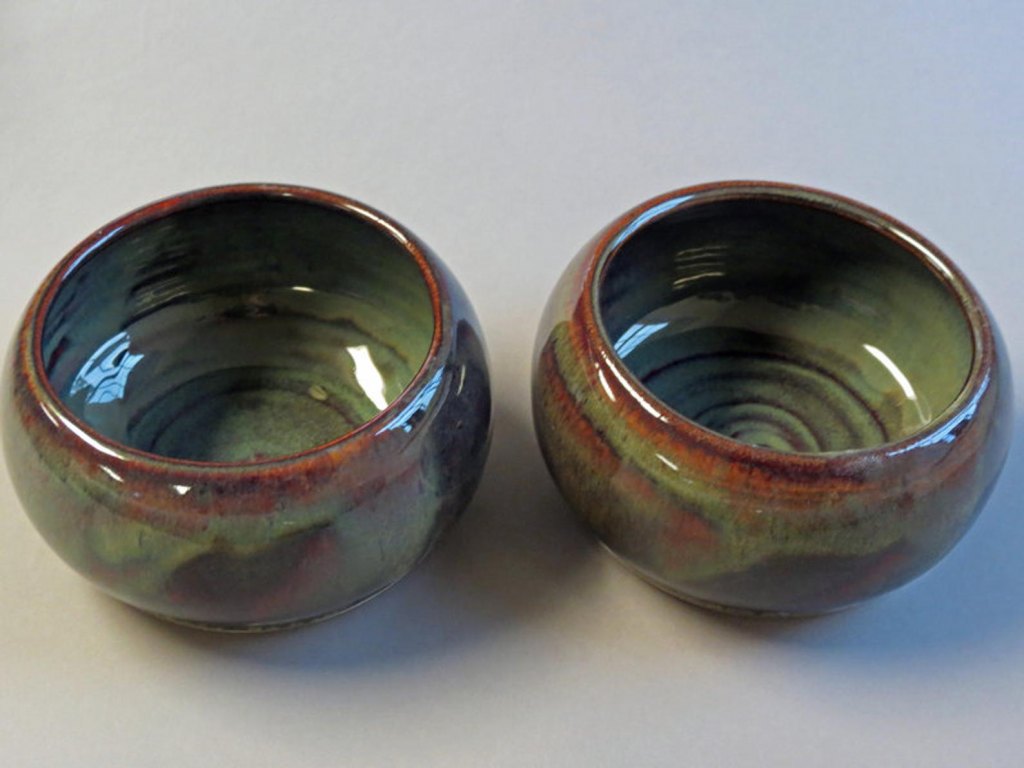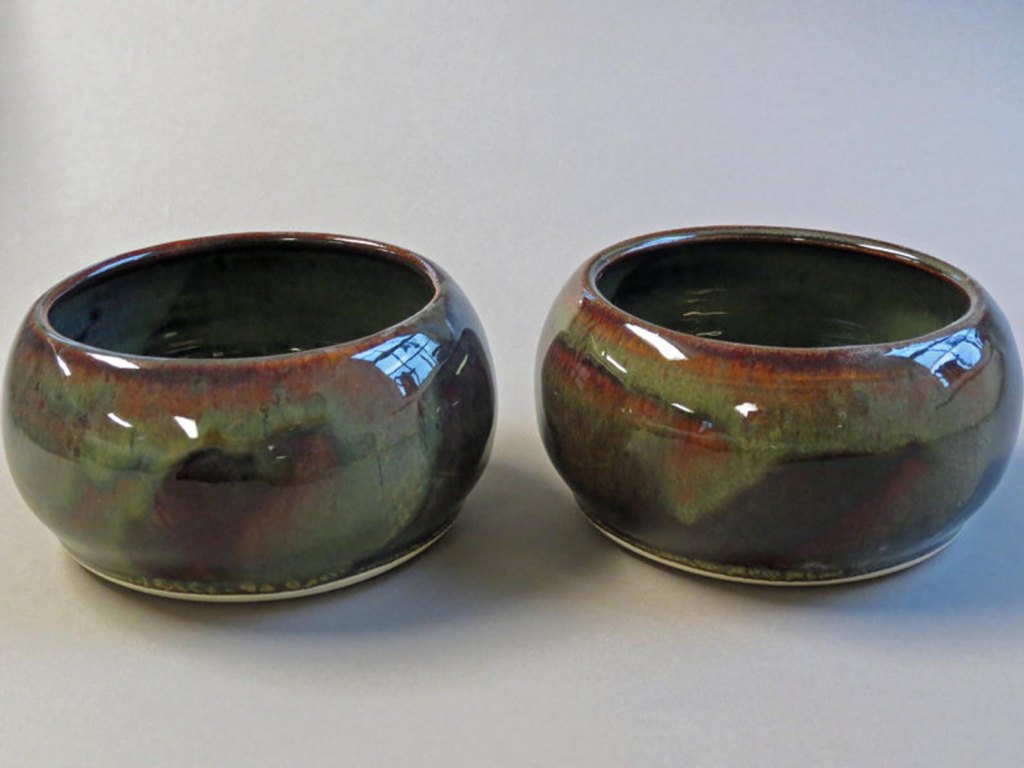 Bauer Pottery
These ringware dog bowls come in small and large sizes and a variety of fun colors. All Bauer ceramic products are handmade in California. These bowls have a more extreme taper for dogs with longer ears.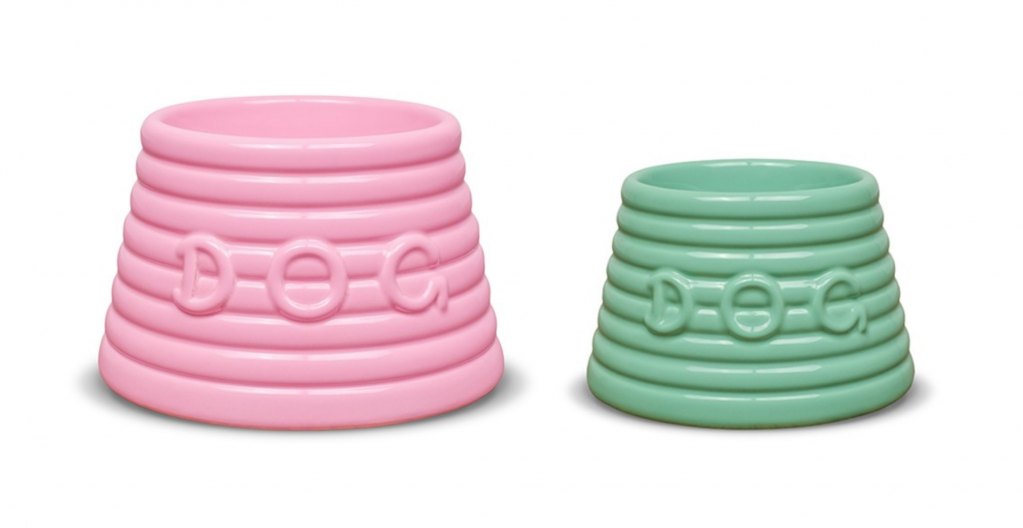 Caractacus Pots
If you're willing to spend a little extra on fine dinerware, you have so many options with Caractacus Pots. These are handmade the United Kingdom which is home to many a spaniel lover. These handthrown stoneware bowls are lacquered with a food-safe glaze. The bowls themselves are microwave, oven, and dishwasher safe. Best of all, the lettering is fully customizable!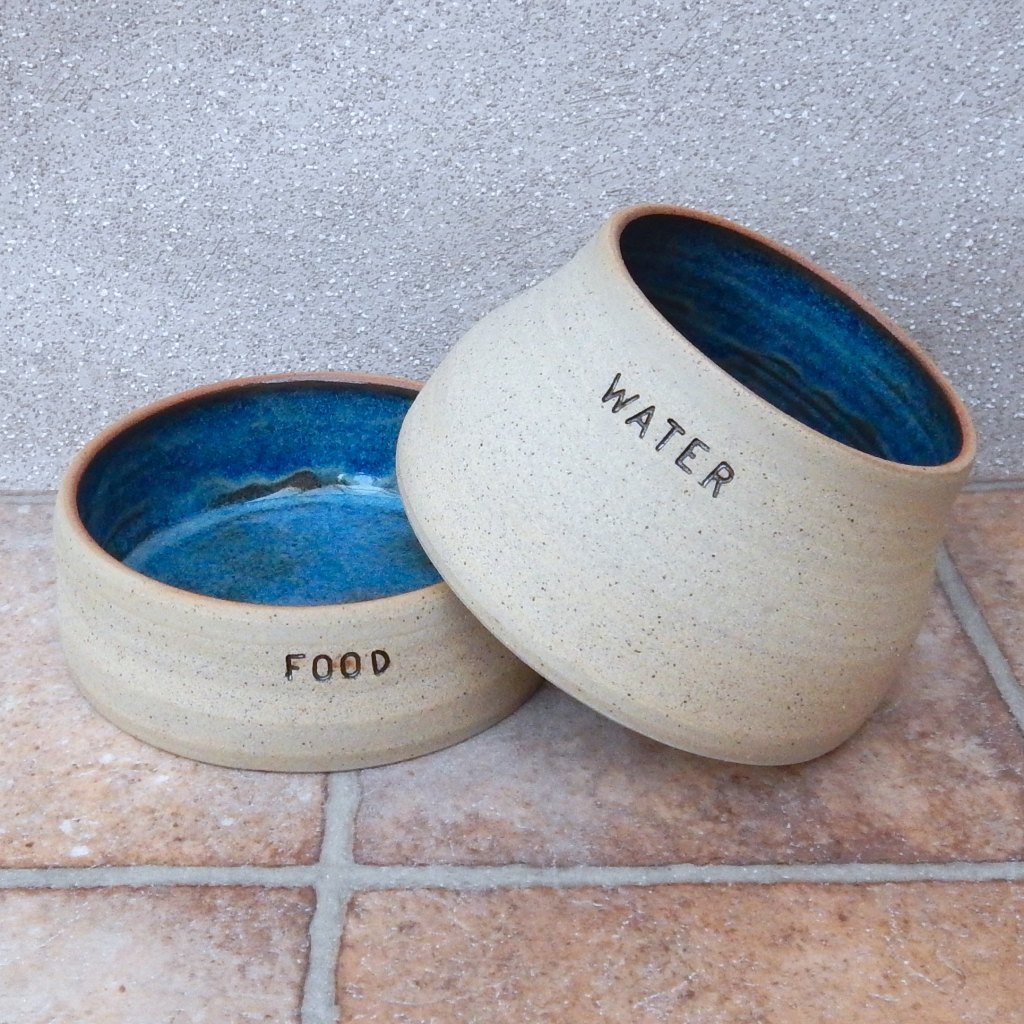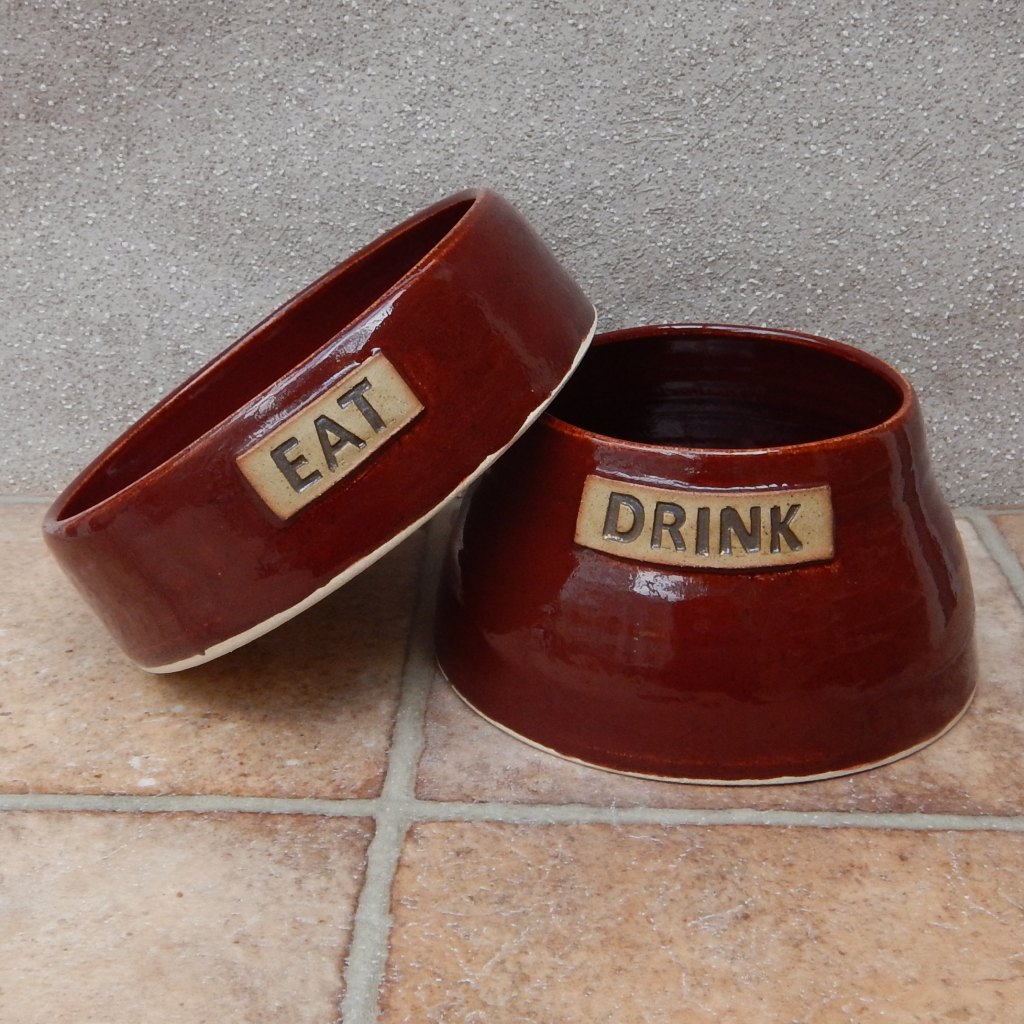 Iconic Pet
Are these pretty? Nope. Are they weighted to prevent your dog from pushing them around the floor? Nope again. Although they have a rubber tread around the edge, I found it doesn't do much for the vigorous eater. But if you want an unbreakable and truly affordable spaniel bowl, you can't beat the price on the Iconic Pet bowls.