After storing my makeup in these Sterilite drawers for ages, I decided there had to be a better way. I need to see my makeup at a glance so that I'm more motivated to actually put on my face in the morning—there's nothing like digging through drawers in the dark to make me say, "maybe makeup just isn't worth it today."
The first, traditional option for the girl who wants all of her makeup on display is a vanity table with lots of counter space. But I simply don't have the luxury—or the space—to set up a table dedicated to cosmetics!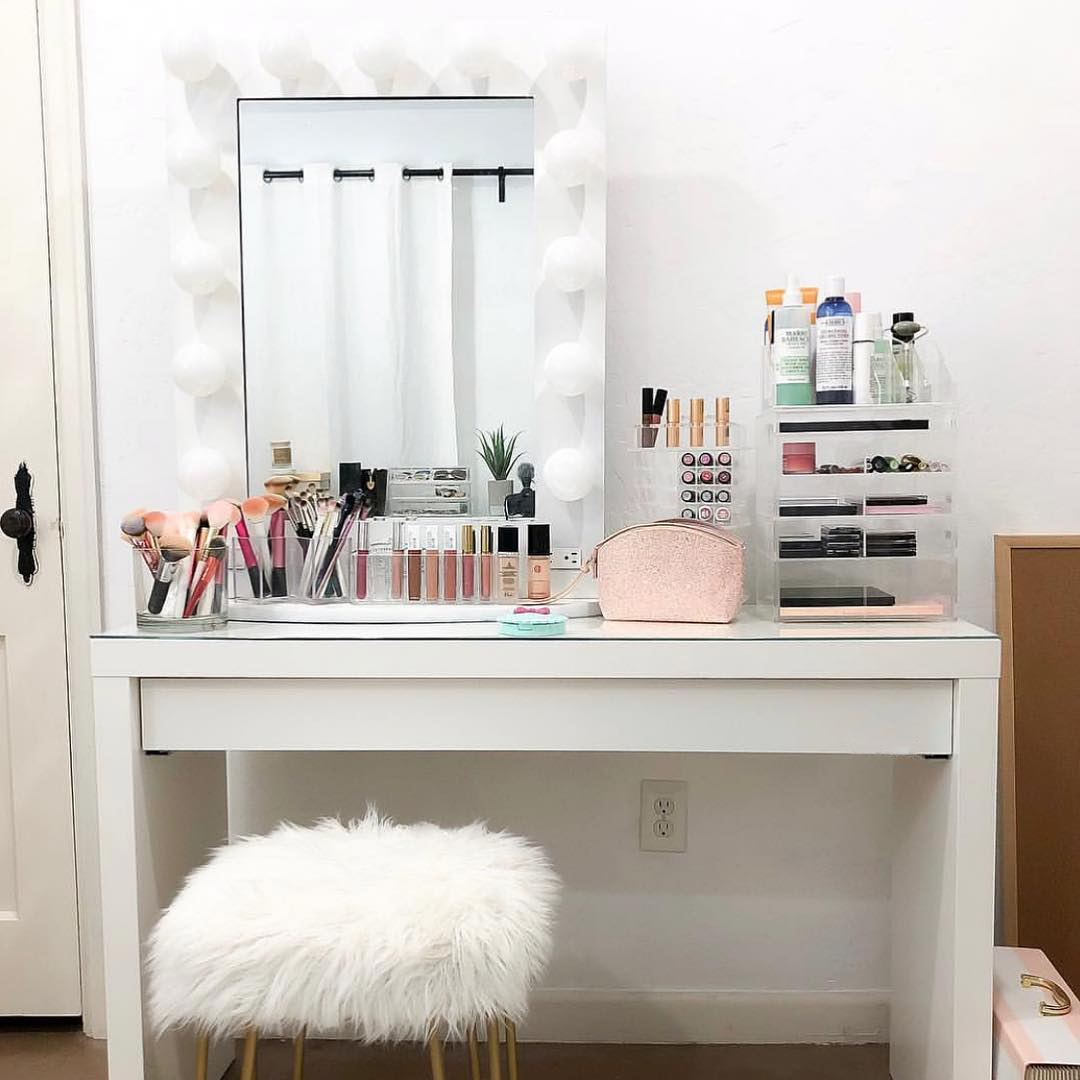 The next best thing is a set of completely clear acrylic makeup drawers. The box I chose had to be made of acrylic. There are clear plastics that mimic acrylic, but these are easily scratched and get cloudy over time. Therefore, only pure acrylic would do.
I also needed at least one drawer that was deep enough to hold taller items such as foundation bottles. Although the Sorbus and Casafield organizers were beautiful, its drawers were too shallow, so it was eliminated from the list.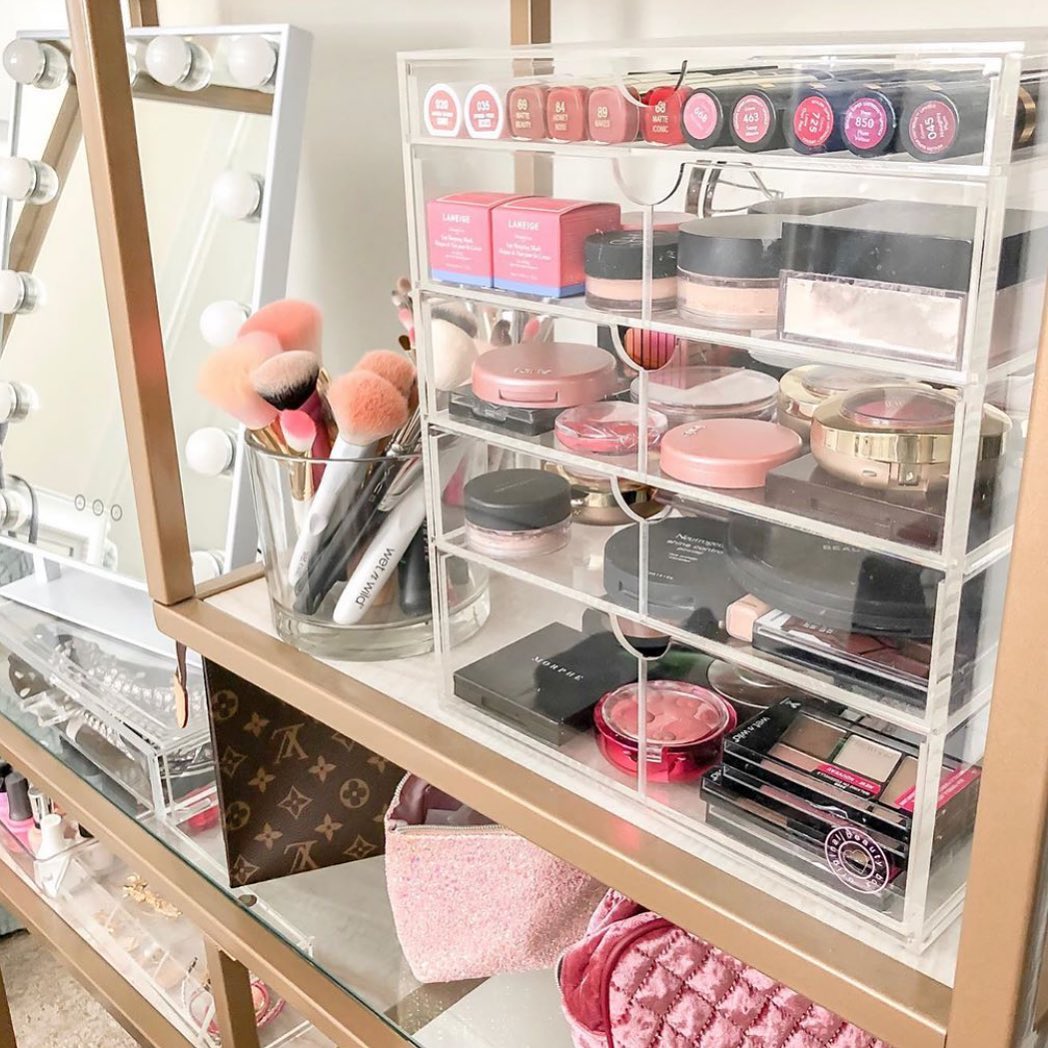 As far as features, functionality, and beauty, the winner was the Deluxe Beauty Box. This thoughtfully designed organizer has removable dividers, so I had the choice of a big wide drawer or two thinner drawers. I purchased the deluxe version which has five drawers as pictured. They also sell a cheaper original version which has four drawers.
The box did have a hairline scratch when I received it; this seems to be a common problem as the company states that you cannot return a box that has "cosmetic" scratches. The middle dividers also are a bit flimsier than I would expect given the price. All said and done, though, I love my Deluxe Beauty Box. and don't regret the purchase for a  second.