What's an XL curling wand? Simply put, it's a curling wand that's extr-a-a-a long! While that increased length has a learning curve, it turns out that curling long hair is so much faster when the tool size matches the hair. Long haired ladies, rejoice!
This is, hands down, my favorite XL curling tool. As hair grows, the older ends of the hair naturally thin out. When you use same size barrel on a strand of hair, the ends are too thin to hold their curl. A tapered wand gradually decreases in size so that the ends can better hold their curl in a smaller coil.
I like the curls to gradually soften throughout the day, and for this effect I use two coats of Alterna Caviar Working Hairspray and then lightly finger brush the hair after letting the hair spray set for thirty minutes.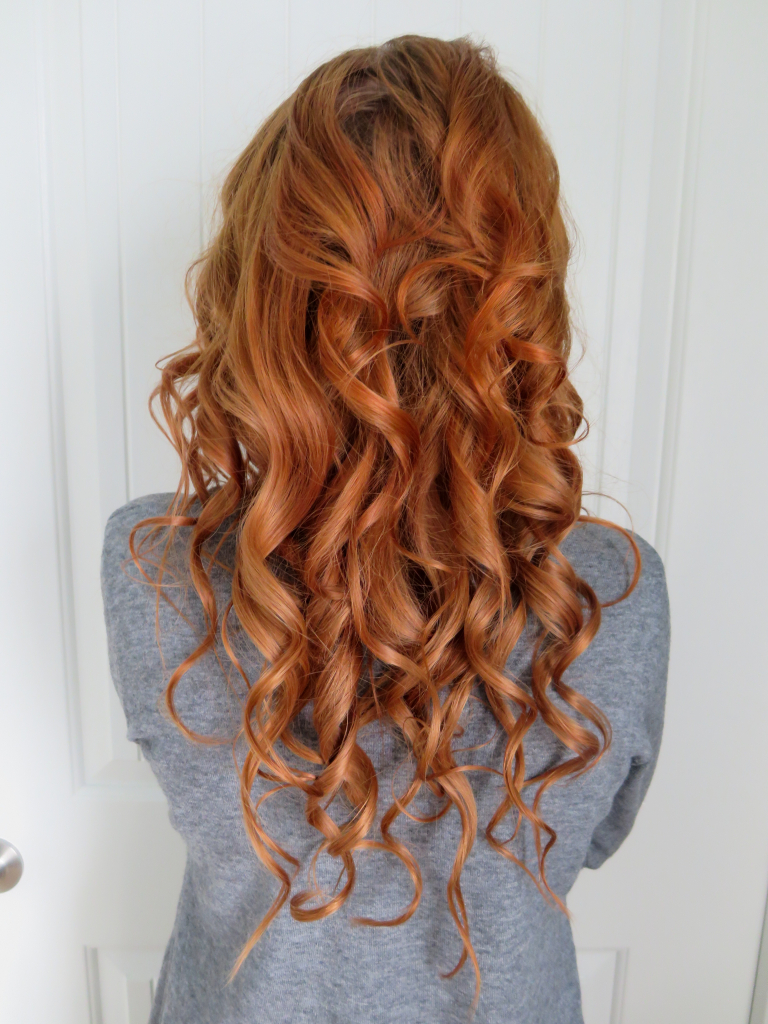 The reverse taper on this wand is designed to give you voluminous waves, for the ever-popular "beachy" and "retro" looks. The results will vary depending on hair type. Hair with thick strands will get soft "touchable" waves. Thinner hair can't hold the structure of big waves, and you're better off attempting a textured beach look.
My hair is medium thickness but the strands themselves are individually thin. I tried a couple of times to get the big red carpet waves, but the best I achieved was a big kink in the middle of my hair. By that point my hair was wrecked with product, so I started from square one. I washed it out with Pearlessence Sea Spray Shampoo and Conditioner. Before curling, I sprayed on hefty amounts of Pearlessence Sea Spray Beachy Waves Texture Mist. To set the beachy waves, I used Alterna Bamboo Anti-Humidity Hair Spray.
So much work for "effortless" hair, but it definitely has a gentle wave I can't achieve with other tools.