Truly beautiful Christmas trees have become a rarity. Fewer and fewer welcome in Christmas with an absolutely stunning tree in their entryway. The old Charlie Brown tree from Wal-Mart will do—or perhaps we're being minimalist this year and won't bother with a tree at all. But for some of us traditionalists, Christmas isn't Christmas without a glorious tannenbaum. Real, live trees have their place but they come with a litany of problems: fire hazards, short lifespans, toxic needle shed. Artificial trees it is—but where can you find a truly quality artificial tree?
One answer: Balsam Hill. Now, if you've read my blog, you know that I am all about a bargain. Most cult products have an equally good and cheaper non-culty alternative. Believe you me, I have searched high and low for an equal product with a better price point. No one does artificial Christmas trees like Balsam Hill.
My first criteria for a new tree: it had to be full—so full that there were no visible gaps when the tree was bare. This is a near impossible requirement. No one makes trees that full—except Balsam Hill. Now, not every Balsam Hill tree is a paragon of fullness, but many of them are. I was originally tempted by the fat Douglas Fir. This cozy tree has a multitude of branches made of half True Needle (plastic) and half Classic Needle (papery).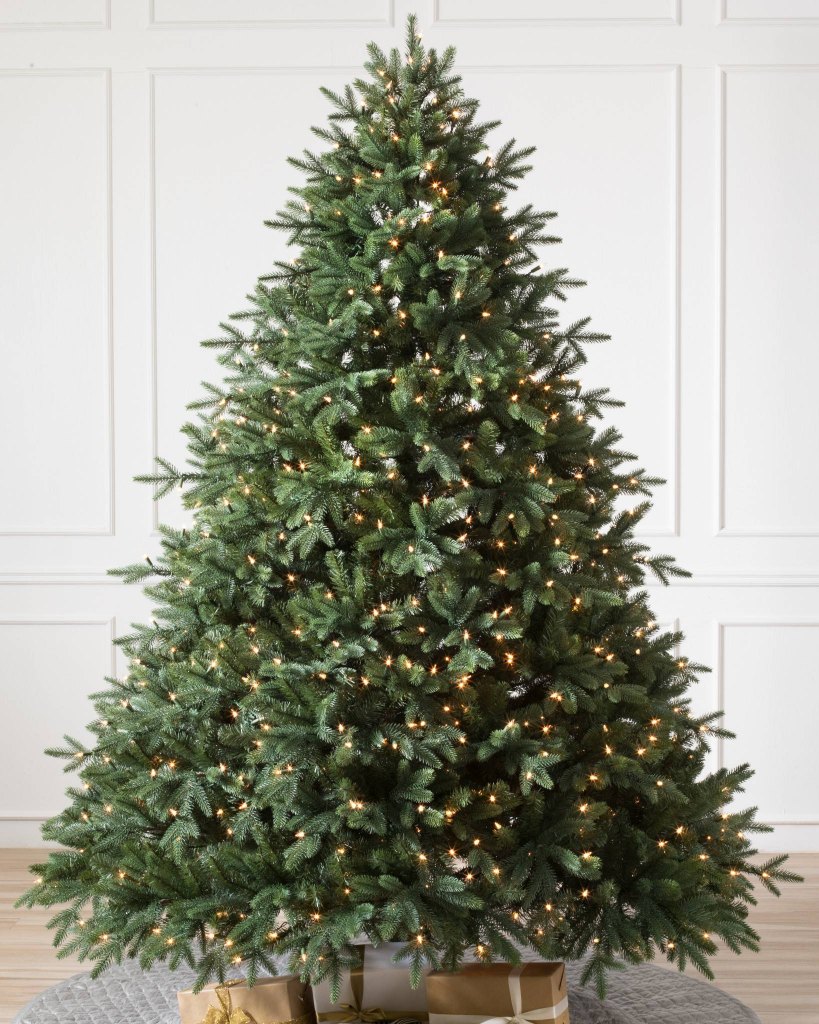 I loved the fullness, I loved the realism, I loved the fat width. After years of sad and scrawny trees, I wanted a positively obese tree to fill up my family room. The only reason I didn't end up ordering the Douglas Fir is the use of the True Needle. Plastic needles are incredibly realistic looking but they use skinny and rigid branches. Classic papery needles are attached to thick wire branches. Balsam Hill is a catalog only, so there was no way for me to test out the branches in person. Since I have a number of large and heavy ornaments, I decided better than safe than sorry.
The next tree was the winner. The Scotch Pine was just as full as the fir and even more beautiful. Strong wire branches boasted the most beautiful long needles I had ever seen on an artificial tree. Seriously, guys, the pine needles on this tree are astounding. The wire branches can be flexed upward so that every branch can be properly used to hang an ornament. While the lit version came with some interesting pinecone shaped lights, I decided to save a few hundred and go unlit.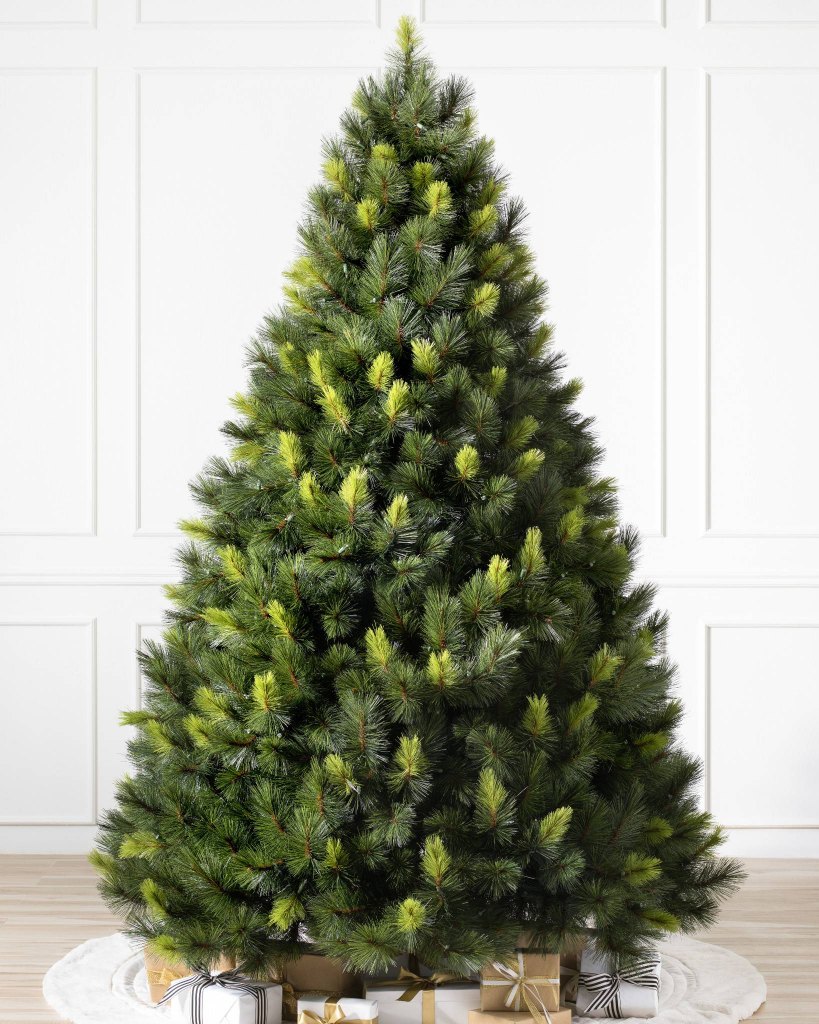 Now while I may not have the grand foyer or blank white wall to really do this tree justice, I love this tree through and through wherever it's placed. It currently sits in the family room from the first of November to the last of December. Please note that "tree fluffing" is required on all Balsam Hill trees. It took about two full hours of separating and shaping to get the tree to look like the stock picture.
The tree was lit by hand with a whopping 1200 Sylvania outdoor warm white mini lights. That's 12 strings of 100 lights each.The lighting choice is important, especially when you aim to put this many lights on a tree. Without an outdoor rated light wire, your Christmas lights will short-circuit after 3 or 4 strings. I also chose traditional incandescent bulbs because I can't stand the glare from LED lights.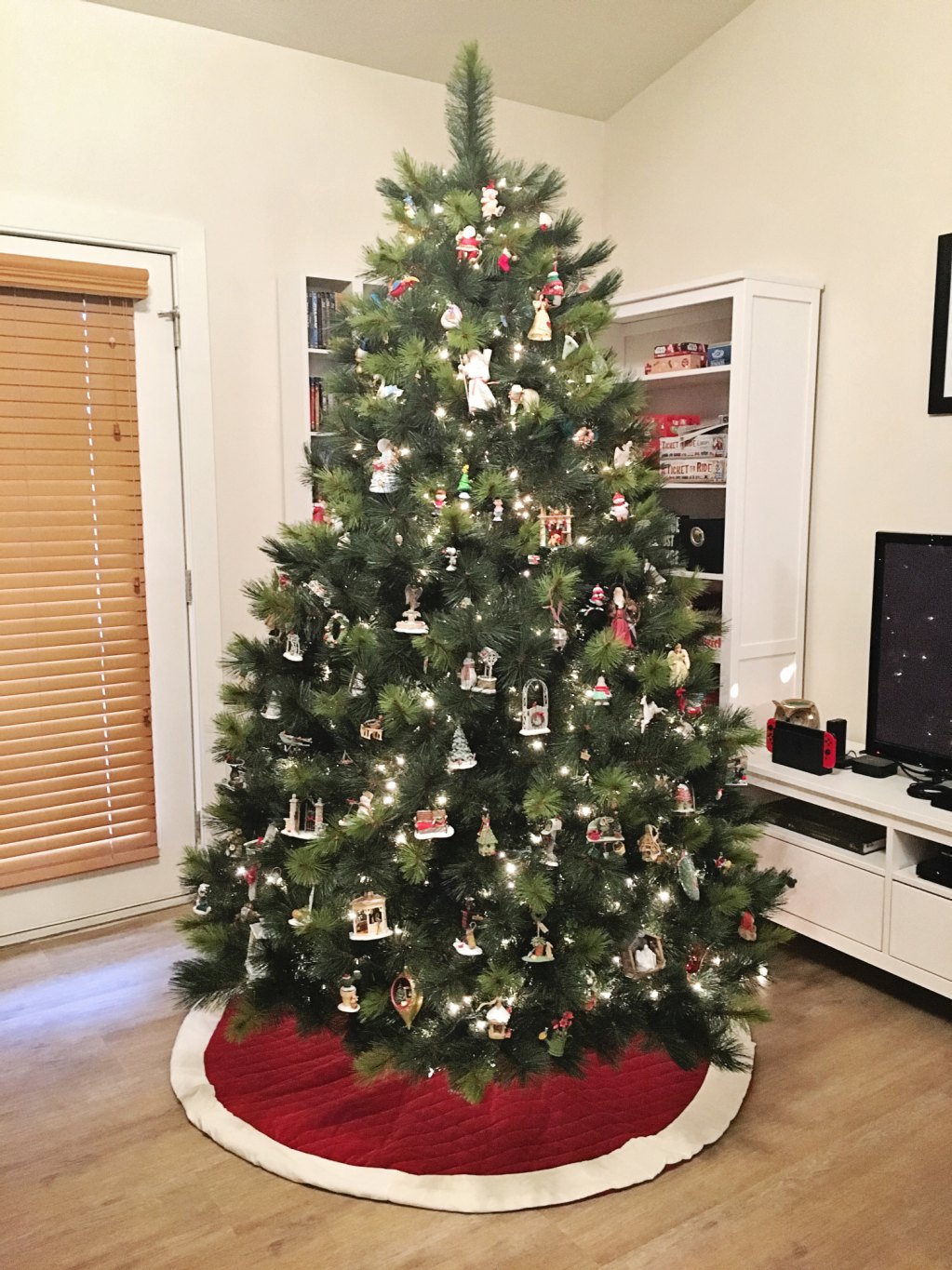 You really can't splurge on a Balsam Hill tree without showing off all sides of the tree. Balsam Hill used to make their own rotating tree stand but alas, no longer. Fortunately there is the Home Heritage Golden Rotating Tree Stand that was so pretty I almost forewent the tree skirt. This stand supports trees up to 9 feet high and has adaptors for varying trunk sizes.
And last, but not least, the tree skirt is a beautiful red and ivory velvet number from Pottery Barn—another hyped brand, but it is apparently impossible to find an elegant tree skirt free of glitter and felt appliques. I love this skirt and plan to use it for years to come.
Where do you find the best Christmas trees?