Another find from Pottery Barn Teen! While marketed towards juveniles, the PBTeen line is much more affordable and a better fit for smaller spaces—for those of us who aren't yet living in our dream homes.
The Beadboard Peg Shelf has clean lines that are just a touch above minimalist with a neutral white that pairs with nearly any other furniture. The beadboard paneling is just fancy enough to say, "No, I didn't come from IKEA, thank you very much!"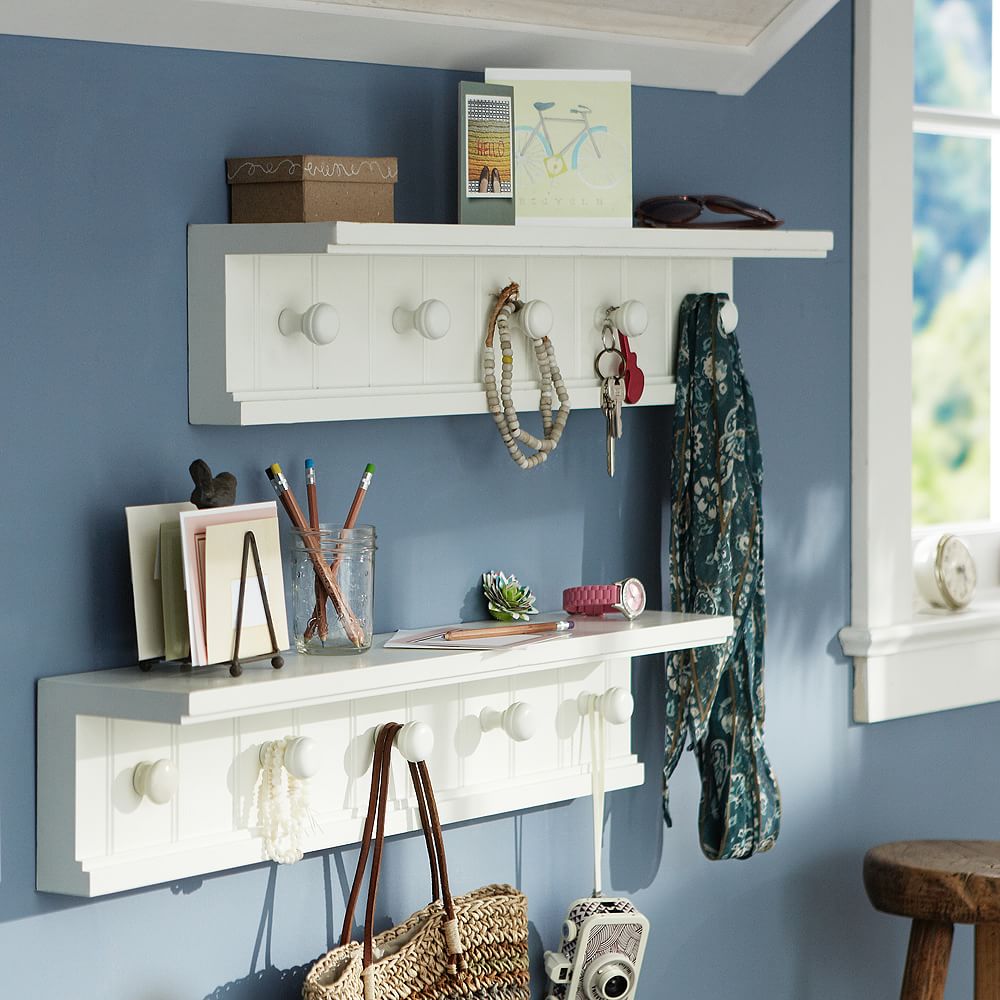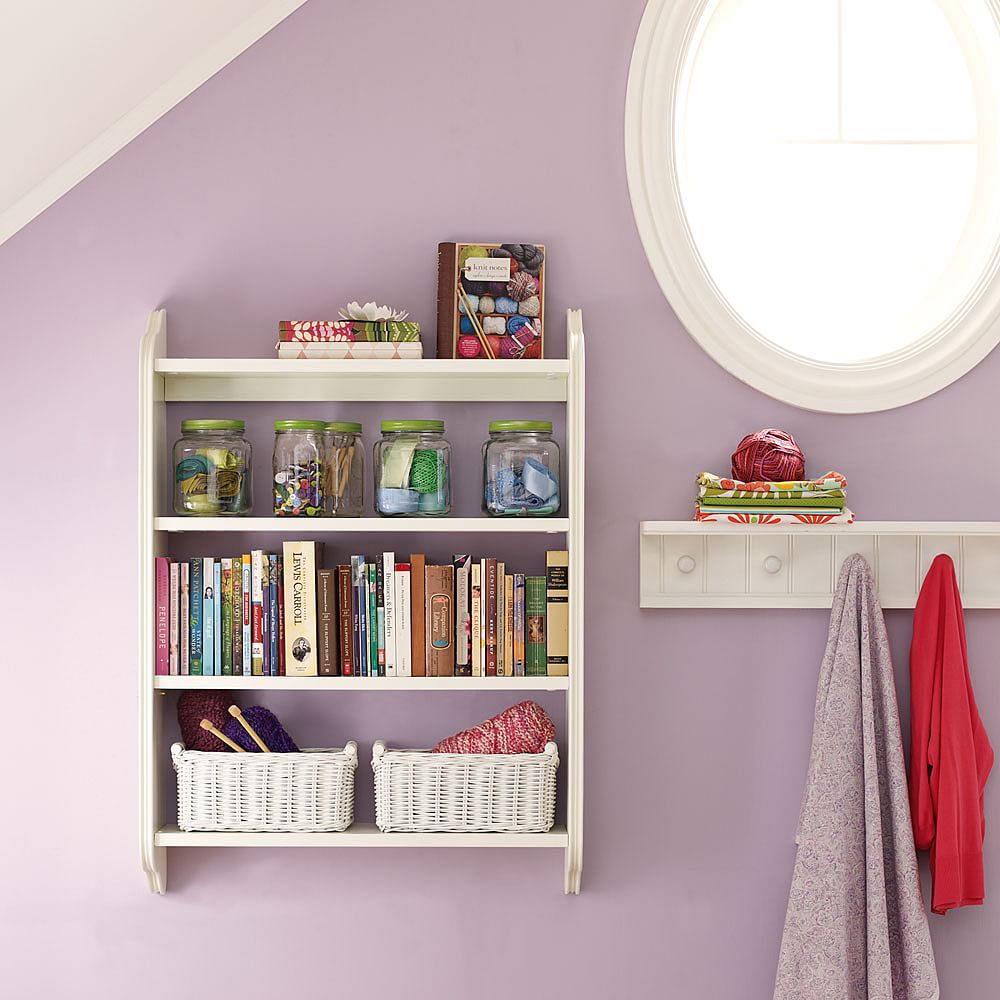 The shelf itself is subject to Pottery Barn's unfortunate history of poor quality control. I went through no less than four exchanges spanning several months because dear Pottery Barn kept sending me shelves with large cracks and chips. Strangely enough, these shelves were perfectly packed in plenty of styrofoam pieces. It looked like the shelves were cracked before packing and then shipped that way! PBTeen was, of course, incredibly apologetic, but you still have to wonder how this happened so many times.
Aesthetically, this shelf is one of a kind and I couldn't find a similar shelf from any other brand. I love the real wood construction, soft white paint, solid shelf, and rimmed and rounded pegs. The pegs are also the perfect space apart for coats and hoodies. Aesthetically and functionally, I have no complaints.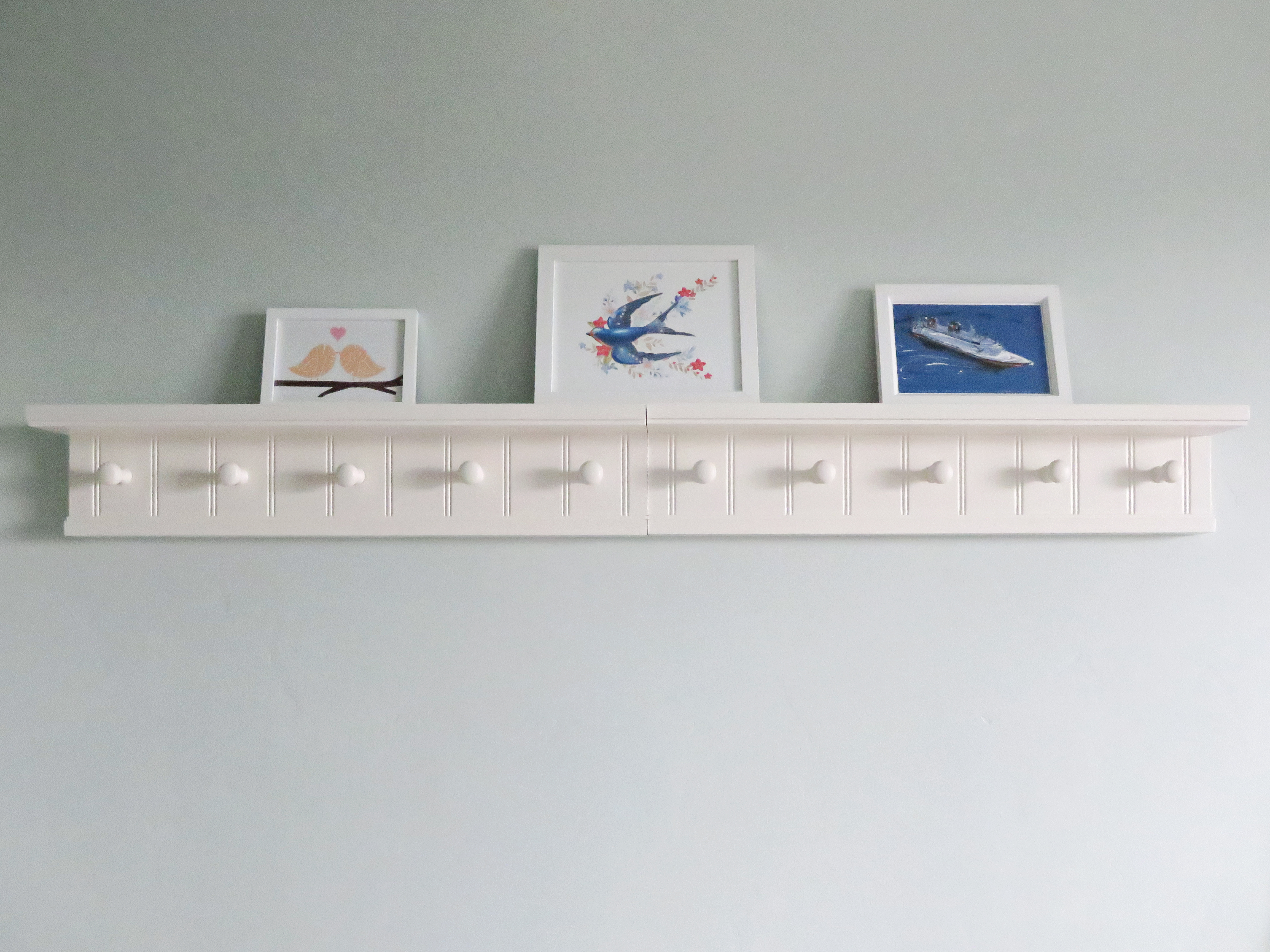 Conversely, installing this shelf was a real pain in the rear. The shelf uses a French cleat bracket system so that the shelf appears to be floating. I have installed plenty of French cleats before, but this one was not designed properly (the provided wall anchor does not fit through the opening in the bracket). I had to jimmy rig my own system and have two people hold the brackets in place manually, and we had to re-do the process about three times before it succeeded.
I also specifically chose a shelf designed for two to be placed seamlessly side by side. Due to the weirdness in the hidden bracket system, it is impossible to perfectly align these shelves next to each other. If you are perfectionist like I am, you'll understand the teeth gritting that happens every time I walk past these shelves.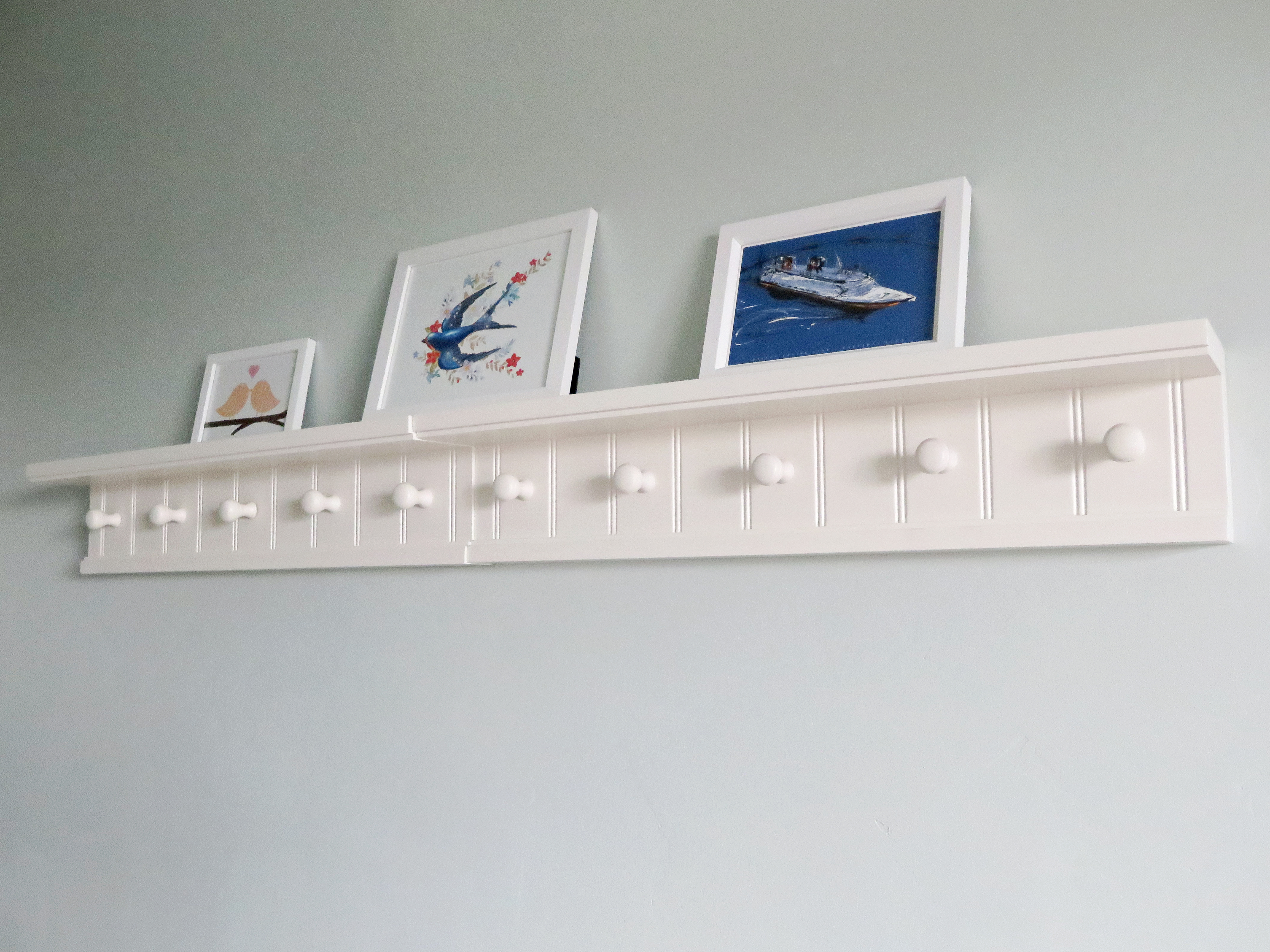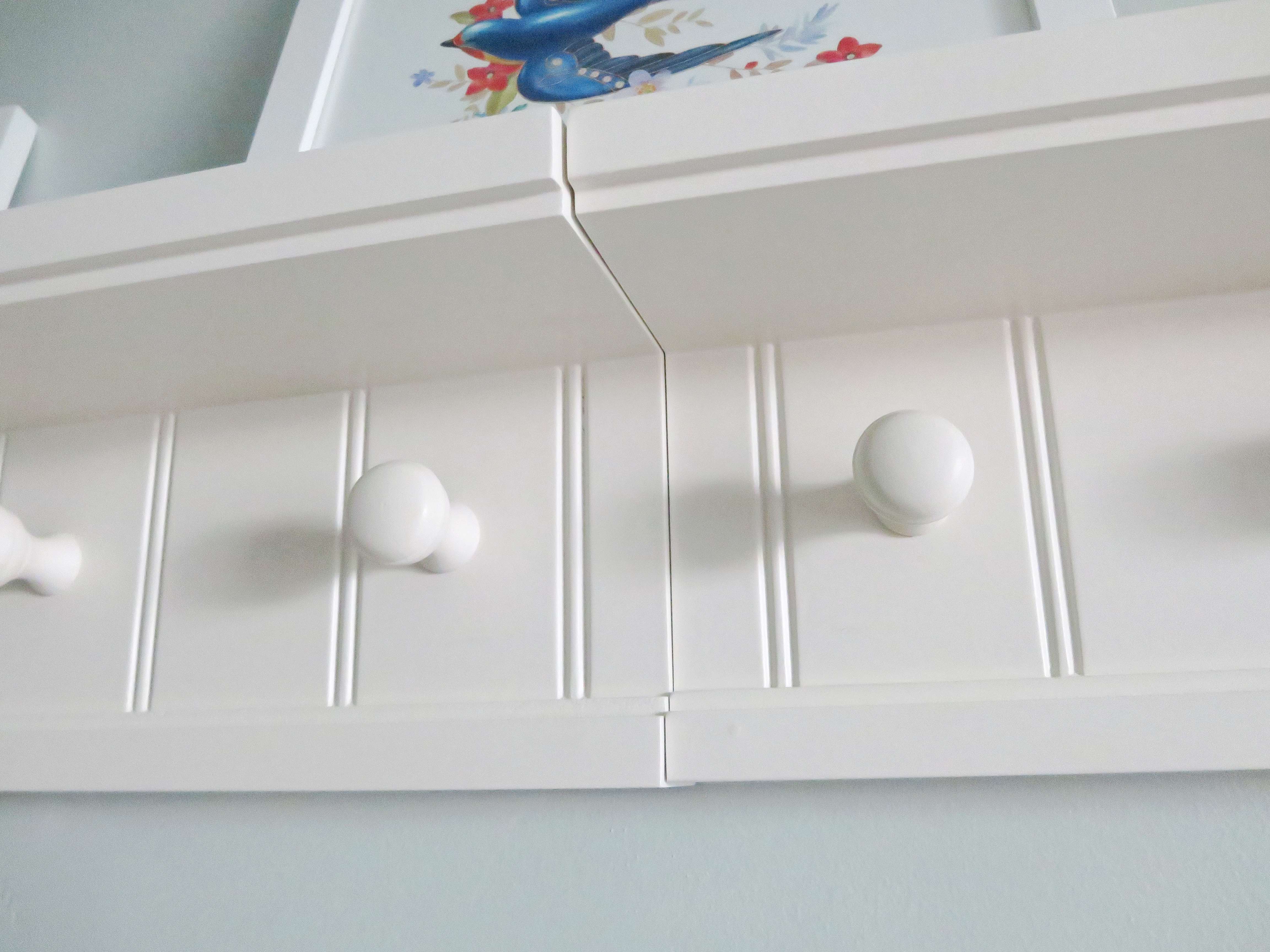 Have you seen any peg rails that are as long as two of these?